DERBY — Today was a very special and busy day for Bennett Stenger.
Bennett has been struggling with rhabdomyosarcoma (RMS), a rare type of cancer.
When Make-A-Wish Vermont contacted his family asking what he might like to experience, they said he loved the Vermont State Police, and would like a ride-a-long.
When VSP commanders heard about this, they decided to kick it up a notch.
Bennett and his brother Chase were made honorary Troopers today. They received uniforms, rode in a cruiser, and took a cruise aboard a marine unit on Lake Memphremagog.
Later in the day they had the privilege of working with the bomb squad to blow up pumpkins, even getting to control the bomb squad robots.
VSP troopers said they were thrilled to give Bennett, his brother Chase, and family a very special day. Photos from the day are below: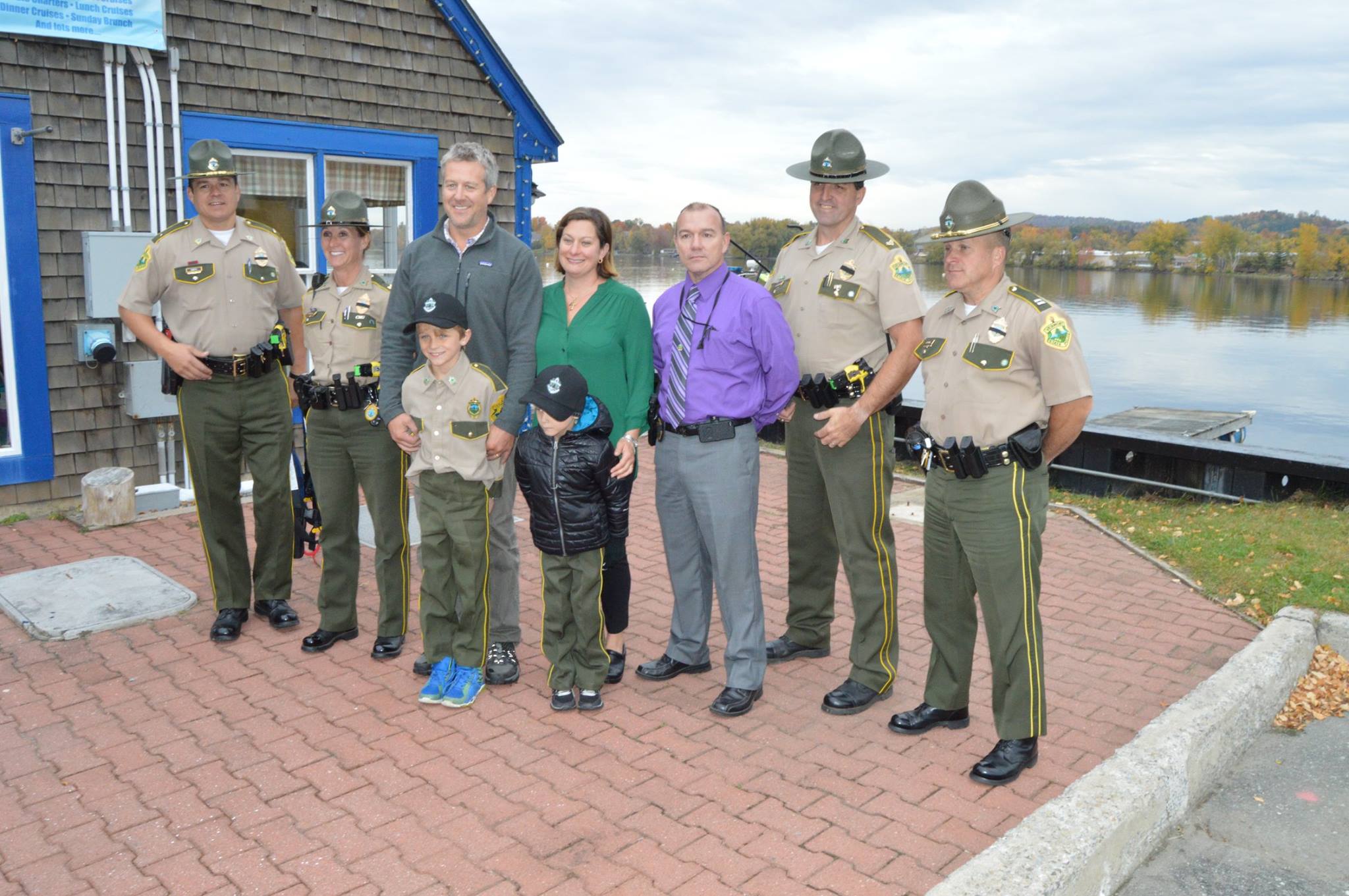 Are you on Instagram? Cool. So are we. CLICK HERE to follow us for a behind the scenes look at Newport Dispatch.
.