DERBY — Local poet Jerry Johnson was at the United Christian Academy's Senior Speech Night on Friday to present Adrien Patenaude Memorial Scholarships to two talented young artists. The scholarship was started in honor of Newport artist Adrien Patenaude, who passed away last year.
Patenaude illustrated Johnson's new children's book, "Noah's Song." To honor Patenaude, the profits from the sale of the first 500 copies of Noah's Song went to set up the scholarships.
The scholarships were handed out on Friday night to two students from the United Christian Academy. Awarded were Nicole Guest, and Patric Quirion.
Guest graduated from UCA last year and is majoring in art at the Maine College of Art. She worked a lot with Patenaude before his death.
Quirion is a senior at UCA and has applied to Champlain College and Lyndon State College to major in Graphic Design. He met Patenaude a number of times at art shows.
Two more scholarships will be handed out to North Country Union High School students as well. Patenaude voluntarily worked with students at both schools, helping them with their art.
On Wednesday at 6 p.m. Johnson will present the checks at North Country Union High School's awards event. All are welcome to attend.
Copies of Noah's Song, as well as other works by Johnson, are available at the authors website: VTPoet.com.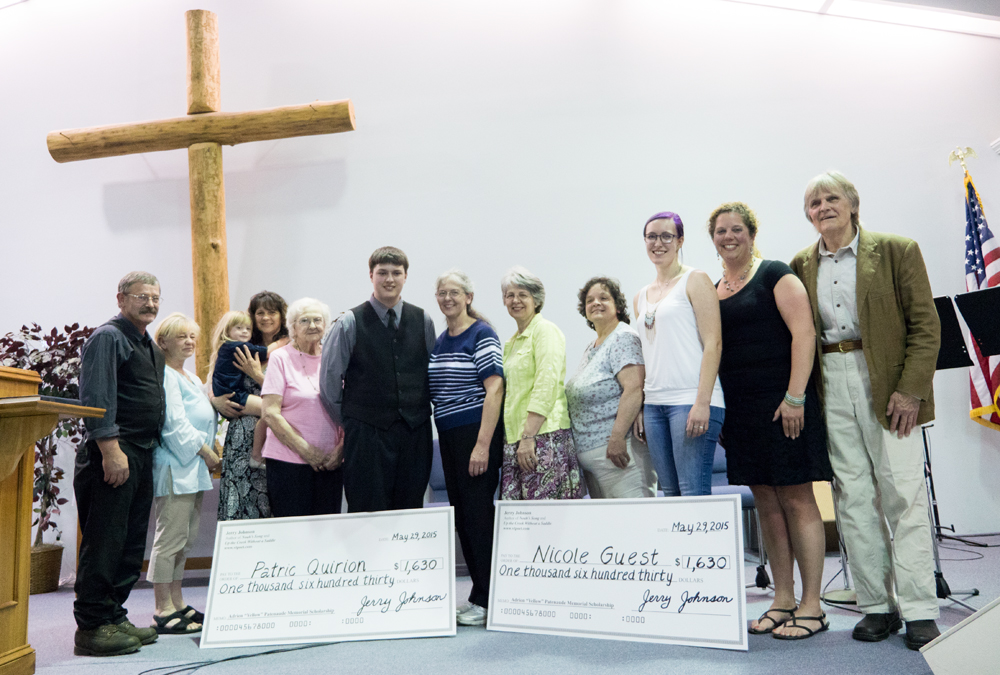 Are you on Instagram? Cool. So are we. CLICK HERE to follow us for a behind the scenes look at Newport Dispatch.
.