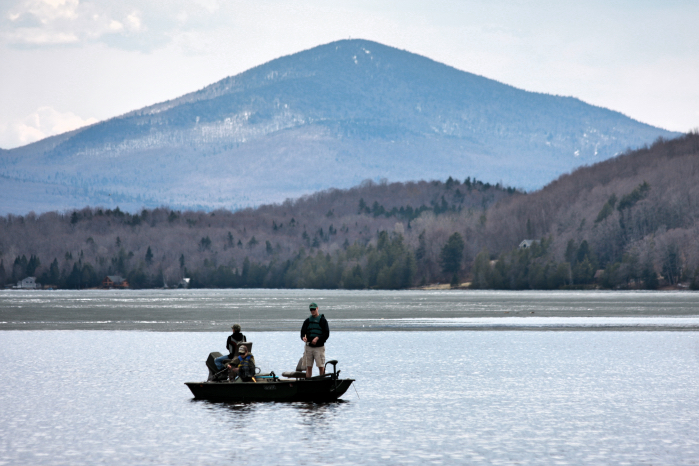 NEWPORT — With some of the best walleye fishing in New England in the Northeast Kingdom, the Vermont walleye fishing season is underway. The season officially opened on Saturday. The Northeast Kingdom offers walleye fishing opportunities in Salem Lake, Island Pond, Clyde Pond, and the Clyde River.
In all waters of Vermont except Lake Carmi, Chittenden Reservoir and the Connecticut River, walleye and sauger have an 18" minimum length requirement and three-fish daily limit. The open season runs from May 2 to March 15, 2016.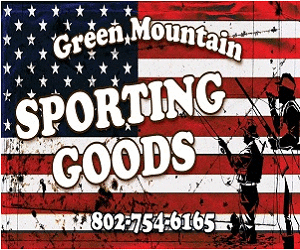 "We expect walleye fishing may be good this spring in some of the Lake Champlain tributaries because the cold spring temperatures and late runoff have delayed spawning, which ultimately means more walleye will be in the rivers than we'd see during a normal spring," said Chet MacKenzie, fisheries biologist with Vermont Fish & Wildlife. "Though it's always difficult to predict, we'd expect the Winooski, Lamoille and Missisquoi Rivers to provide the best chance for anglers to connect with walleye early in the season."
A number of other rivers and lakes across Vermont offer quality walleye fishing opportunities as well, though anglers should be aware that regulations may vary depending on the waterbody they are fishing.
Lake Carmi has a slot limit for walleye because of the lake's high rates of natural walleye reproduction and high fishing pressure. The minimum length is 15 inches, and all walleye between 17 and 19 inches must be released. The daily limit is five walleye, but only one may be over 19 inches long. The season is open May 2 through March 15.
Chittenden Reservoir has special walleye regulations in order to produce large walleye that can help control its over-abundant yellow perch population, and provide anglers with an opportunity to harvest a trophy walleye. The minimum length is 22 inches, the daily limit is two, and the season is open June 1 through March 15.
Connecticut River walleye fishing rules are set by New Hampshire. No walleye between 16 and 18 inches may be kept and the daily limit is four fish, of which only one may be longer than 18 inches.
Vermont's state record walleye weighed 14.55 lbs. and was caught in Lake Champlain by Richard Levesque of Swanton in 2010.
To learn more about fishing in Vermont or to purchase a Vermont fishing license, visit www.vtfishandwildlife.com.
Are you on Instagram? Cool. So are we. CLICK HERE to follow us for a behind the scenes look at Newport Dispatch.
.