NEWPORT — On Sunday at 4 p.m. the Now Playing Newport music series presents Vermont Virtuosi with Clarinetist Karen Luttik, Pianist Claire Black, and Flutist Laurel Ann Maurer. The show will take place at St. Mark's Episcopal Church, located on Second Street in Newport. Tickets are $5 and the program will be followed by a reception.
Vermont Virtuosi is Vermont's dynamic concert series celebrating chamber music in innovative forms. The trio has played throughout Vermont receiving critical acclaim.
Selections include "The Dolly Suite" (1896), Gabriel Fauré (transcribed by Michael Webster) for flute, clarinets, piano, "Sonata" for Clarinet and Piano (1962), Francis Poulenc, "Euphonicum Tangenturis" (2010), David Gunn for flute, B-flat clarinet, and piano, "Prélude à l'après-midi d'un faune" (1894), Claude Debussyfor flute and piano, "The Giant Pecking Sparrows" (2000), David Gunn for flute and B-flat clarinet, and "Carmen Rhapsody" (1997), Michael Webster for flute, B-flat clarinet, and piano.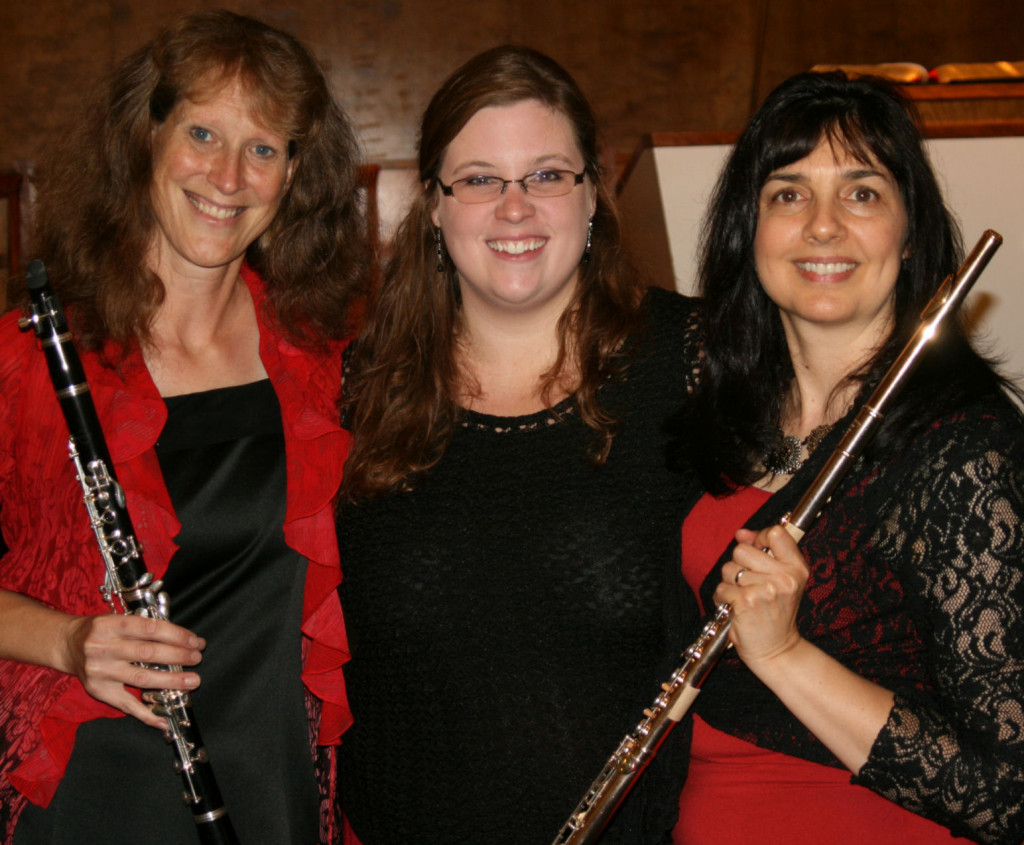 About the musicians:
Flutist Laurel Ann Maurer has been lauded by The New York Times as "a secure technician and an assured communicative interpreter." According to Fanfare Magazine, she is "superb in every way." Ms. Maurer studied with Julius Baker, Jeanne Baxtresser, and Samuel Baron, and participated in master classes of Marcel Moyse. Among her 12 commercially released CDs are "More American Flute Works" and the Jeff Mannokian "Flute Concerto," both of which were nominated for a Grammy Award. She was principal flutist of the Salt Lake Symphony for 12 years, and has more recently performed with the Vermont Symphony Orchestra and the Vermont Contemporary Music Ensemble.
Clarinetist Karen Luttik has been praised for her "musicality and innovative performance." Since returning to the U.S. in 2008, Karen has performed with the Boston Modern Orchestra Project, Cape Cod Symphony, Symphony N.H., Granite State Symphony, the Longfellow Festival Orchestra, Aliento Chamber Players, and Classicopia.
Pianist Claire Black has performed extensively as a soloist and collaborator throughout North America. Her deep interest and commitment to chamber music includes many years of performance tours with the Cialde Quintet and with her cello/piano Elegua Duo. She has established a private piano studio in South Burlington and freelances as a choral and solo accompanist. Claire also accompanies the Burlington Choral Society.
Are you on Instagram? Cool. So are we. CLICK HERE to follow us for a behind the scenes look at Newport Dispatch.
.