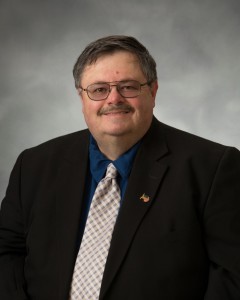 By David W. Thompson
One disturbing statistic revealed in the Federal Reserve's "Report on the Economic Well-Being of U.S. Households" is that nearly half of Americans have not done much financial planning for their retirement. Specifically, 24% of respondents reported doing "very little" planning and another 25% said they had done no planning at all.
If you are among this 49%, there is no better time than now to get started. Here are some steps you can take right now to get the ball rolling:
Figure Out Where You Stand
If you have little or no retirement savings of your own, this part is easy. You just need to figure out how much income in retirement you can expect from other sources.
Social Security is (for now) the universal source of retirement income. You can get a rough estimate of what to expect on the Social Security Administration's website (www.ssa.gov). There might be significant changes in the program between now and when you retire, so it's a good idea to reevaluate every few years to make sure you are still on track.
Plus, if you have a retirement plan such as a 401K from your employer, you need to account for that as well. Most 401K type plans offer some kind of benefit-forecasting tool you can use to estimate how much you can expect to get each year in retirement. If not, there are online calculators (www.bankrate.com) to help you estimate your 401K retirement income.
Determine What You'll Need
As a general rule, experts say you will need about 80% of your pre-retirement income to sustain your lifestyle in retirement. This is not a set-in-stone rule. You're actual income needs might be greater or smaller, but it is a good place to start.
So if you make $100,000 per year right before you retire, you should plan to need $80,000 per year from all your retirement sources, including social security, employer sponsored 401K and your own savings and investments.
If you're still quite a long way from retirement, it can be impossible to predict what your earnings might be by the time you retire. A pretty decent guideline, is to take your current salary and add 3% per year for every year you plan to keep working. This 3% increase accounts for cost-of-living increases and annual raises, of course you can adjust this upward or downward as you see fit. You do not need to be too precise here. You simply want to get a good idea of what you'll need.
So How Much Do You Need
According to the often cited "4% rule" of retirement, you can reasonably expect your money to outlive you if you withdraw 4% of your retirement savings during the first year and then adjust upward for inflation in subsequent years.
If you have a good idea of your needs in retirement, take that number and subtract all other sources of retirement income, then multiply the result by 25 to figure out how much you need to save personally in order to meet your income goal.
Adjust Your Goals For Your Life
As you can see, there is no uniform approach to retirement savings. Some people can live comfortably on half of their pre-retirement income, while others may need 100% to feel comfortable and fulfilled.
Whatever your individual retirement goals may be there is no better time than the present to get started. So take control of your financial future today.
This sponsored post was written by David W. Thompson, MSAA. He is the principal agent and financial advisor of Thompson Insurance & Financial Services. He has been working in the insurance and financial services for over 15 years helping Vermonters to secure their future. For more information please visit us at: www.thompsonvt.com
Securities offered through and supervised by Wilbanks Securities, Inc. Member FINRA & SIPC.
4334 NW Expressway, Suite 222 Oklahoma City, OK 73116. 1-888-842-0202.