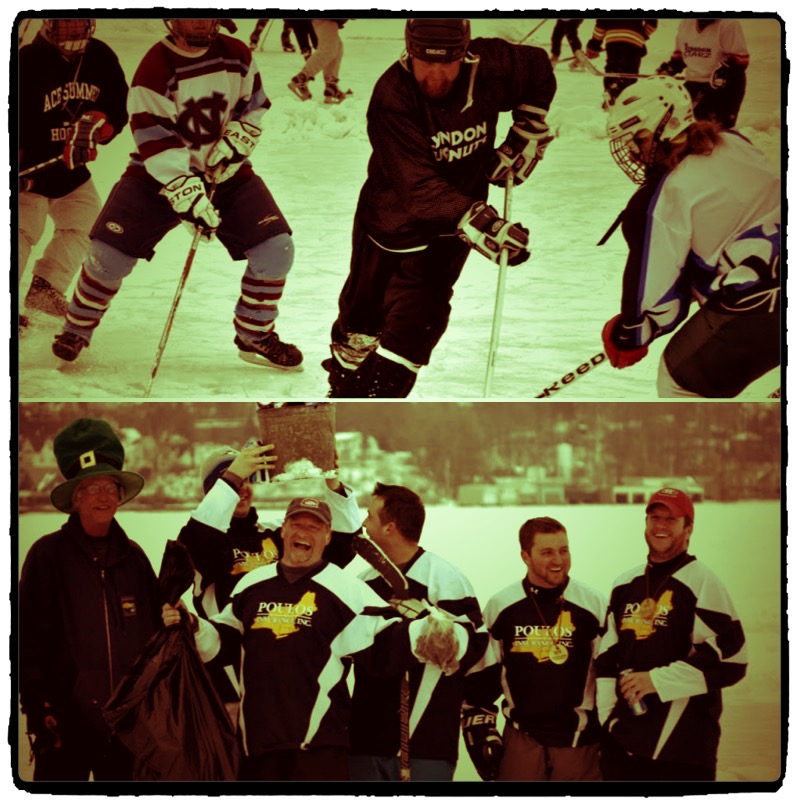 NEWPORT — Organizers are hard at work clearing the ice near Prouty Beach for this year's Memphremagog Pond Hockey Classic. The Poulos Insurance pond hockey team will be back to defend their title as Memphremagog Pond Hockey Champions. The event runs February 7 and 8.
The Grey Ghosts and several other teams are also returning from last year with additional teams signing on every day. Teams consist of six, with four players on the ice, and no goalie. Small goals are set up on the rinks running 65 feet by 135 feet. Five games are guaranteed over the course of two days for each team, with two divisions.
On line registration is open at www.memphremagogpondhockey.com.
Frank Richardi of Lago Trattoria is back to handle concessions out of Prouty Beach during play and will be offering a Pig Roast and BBQ at Gardner Park Saturday evening all as part of the Newport Winterfest, including a bonfire and fireworks.
The Halo Foundation will be hosting a Lumberjack Pancake Breakfast from 7 a.m. to 10 a.m. on Saturday morning at the Gateway Center in downtown Newport. For the entire Winterfest schedule check out www.newportlive.org.
This is the inaugural year of an expanded, international two-weekend series. Organizers are offering two weekends of pond hockey on Lake Memphremagog, the first in Newport, and the second on February 28 and March 1, in Magog, Quebec.
Four friends from both sides of the border have come together to make this international pond hockey series possible. Jean-Pierre Rancourt of Newport, has signed on as Spokesman. Phil White of Derby, Danny Lachance of Sherbrooke, Quebec, and Eric Lefebvre of Magog, Quebec are all organizers.
Are you on Instagram? Cool. So are we. CLICK HERE to follow us for a behind the scenes look at Newport Dispatch.
.