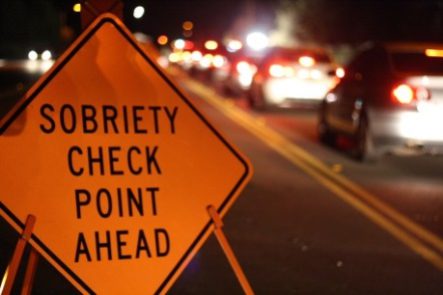 NEWPORT — Starting today, Vermont State Police and local law enforcement will be completing a DUI roadside sobriety checkpoint in the Orleans County area. The checkpoint could be established anytime this weekend, and at any location.
A statement issued by police reads: "The purpose of this roadside sobriety checkpoint is to promote highway safety and to identify and remove impaired drivers in an effort to reduce collisions."
The location and time of the sobriety checkpoint is determined based upon analysis of crash data, impaired driving arrest data, and officer safety.
Upon making contact with the driver, motorists will be required to produce their driver's license and vehicle registration. Officers will evaluate drivers for signs of alcohol or drug impairment.
Motorists who are not impaired can expect a short delay of two minutes or less. If all the requested information is correct, and there is no need to be detained any further, the motorist will be allowed to continue to their destination.
Are you on Instagram? Cool. So are we. CLICK HERE to follow us for a behind the scenes look at Newport Dispatch.
.