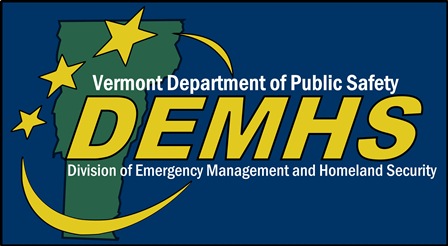 NEWPORT — A public assistance disaster declaration was signed this week. The declaration covers public infrastructure damage suffered in Orleans county during the flooding that took place from April 15th through the 18th.
Applicant briefings will be held the week of June 16.
The declaration allows communities and other eligible entities in Orleans county to receive 75 percent reimbursement for debris removal and repairs to public roads, bridges, and other infrastructure damaged during the storm.
The Vermont Division of Emergency Management and Homeland Security will begin the application process with mandatory applicants' briefings on June 18, 19, and 20. The briefings will outline the requirements for receiving federal awards and maximizing eligibility of repairs. The briefing schedule is:
Franklin and Lamoille counties: 10:30 a.m. – 12:30 p.m. June 18, Johnson State College, 337 College Hill Road, Bentley room 207, Johnson
Essex, Caledonia, Orleans counties: 10 a.m. – 12 p.m. June 19, Northeast Vermont Development Center, 36 Eastern Avenue, St. Johnsbury.
Orange and Washington counties: 10 a.m. – 12 p.m. June 20, VT Agency of Transportation Training Center, Room 114B, 1716 US Route 302, Berlin
Communities can be reimbursed for equipment rentals, including fuel for that equipment, the cost of contractor assistance, employee overtime tied directly to storm response and restoration, and other eligible expenses.
The declaration also includes funds from the Hazard Mitigation Grant Program (HMGP). The federal HMGP program provides 75 percent reimbursement for projects that reduce the likelihood of damages to public infrastructure in future disasters.
For more information, contact DEMHS Public Assistance Officer Kim Canarecci at 800-347-0488.
Are you on Instagram? Cool. So are we. CLICK HERE to follow us for a behind the scenes look at Newport Dispatch.
.