JAY — On Wednesday, the Jay Planning and Zoning Commission approved a permit for Jay Peak Resort to build their new indoor recreation center. The permit was denied in January after planners had concerns about parking at the resort. Jay Peak worked to address the parking issue, and received a 6-0 vote in favor of the proposal on Wednesday night.
The Jay Peak Recreation Center is the latest expansion project at the resort. The building, which will be located near the Stateside Hotel, will cost over $2 million to develop. It will also be slightly visible from Route 242, however, one of the conditions for the permit are the planting of trees along Route 242 to minimize this issue.
The new rec center will be a two-story building with a 7,500-square-foot footprint, set into a bank (see above photo). The front of the building will be 14 feet high, and the back wall is expected to rise 22 feet.
The height concern was another issue addressed in the conditional use permit issued on Wednesday. The board wants a stairwell tower redesigned, which will lower the height of the structure.
And now comes the fun part. Let's look at what will be inside.
The new rec center plans at Jay Peak call for a 145-seat movie theater.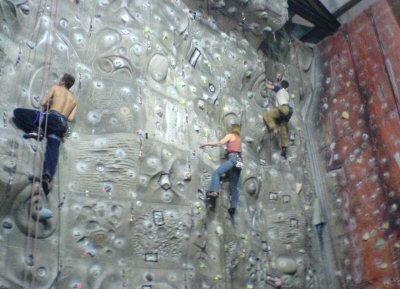 There will also be numerous climbing walls, most likely 13 in total. A climbing wall is an artificially constructed wall with grips for hands and feet, made to simulate rock climbing. Some are brick or wooden constructions, but on most modern walls, the material used is a thick multiplex board with holes drilled into it.
There are also plans to bring a horizontal rope course inside the facility, along with an arcade, which will provide visitors a wide range of activities to keep them occupied.
Next week the project will go before the District 7 Environmental Commission.
The board is also looking for Jay Peak to use incentives that will encourage carpooling to the resort.
Are you on Instagram? Cool. So are we. CLICK HERE to follow us for a behind the scenes look at Newport Dispatch.
.