All photos by Tanya Mueller
JAY — The Vermont Comedy Divas kept the Foeger Ballroom at Jay Peak filled with laughter Friday night. The one night only benefit was organized to raise money for Northeast Kingdom Community Action.
Started in 2006, the Vermont Comedy Divas are the only all-female touring standup comedy troupe in the country. The Divas include Josie Leavitt, Sue Schmidt, Carmen Legala, Autumn Spencer, and Tracie Spencer. The show Friday night was part of their Divas Do Good charity series, where the group seeks to give back to the community by raising money for organizations with a social mission.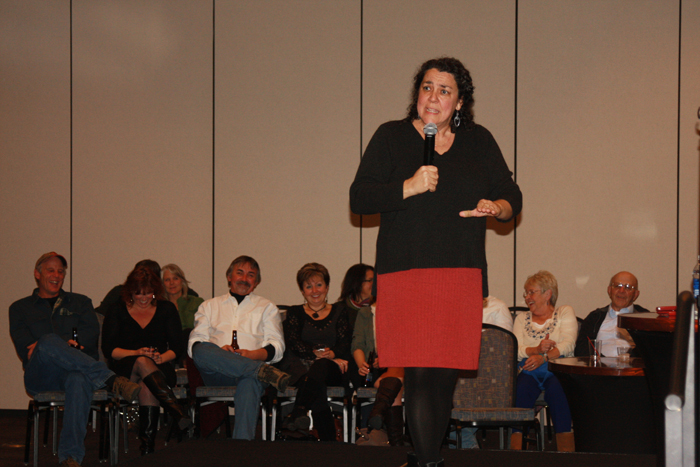 "There is only one guy in here not an open target to be used as material during the show, and that's the guy serving my drinks," Sue Schmidt said during the opening of the show.
Although the men in the room were warned beforehand that they might be used as a punchline for the Divas, it was a group from the Memphremagog Press, who came out Friday night for their Christmas party, that took most of the ribbing.
"Sir…are you okay," Josie Leavitt asked one of the men from Memphremagog Press after a particularly shocking set of jokes.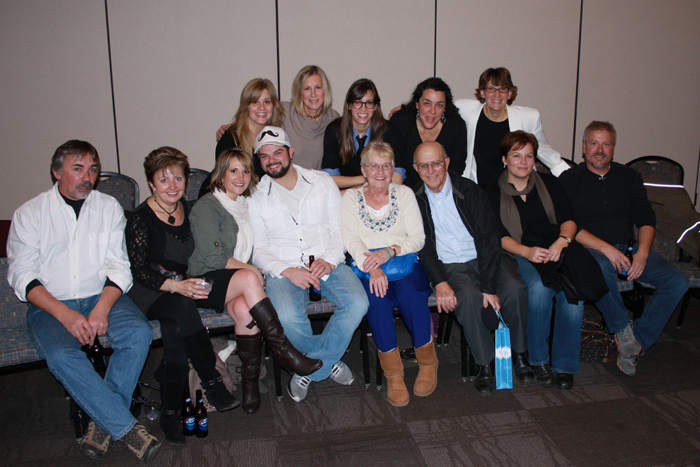 Autumn Spencer started the night off, setting the stage for the acts that followed. Each Diva had their own style, making for an interesting mix of delivery, as well as material.
"The Divas are starting to drink…that's always a bad sign," Ms. Schmidt said halfway through the night.
The crowd seemed equally entertained by each comedian, which is part of the reason that the Divas work so well together as a group. They function as a whole, without any one comedian feeling like an opening act for the other. This balance leaves the group able to switch lineups each night.
"We usually pick the lineup just before the show," Autumn Spencer said after the show. "It can be tough to go first because right from the start people are expecting to laugh. They are expecting you to be funny, and they want to see what you've got."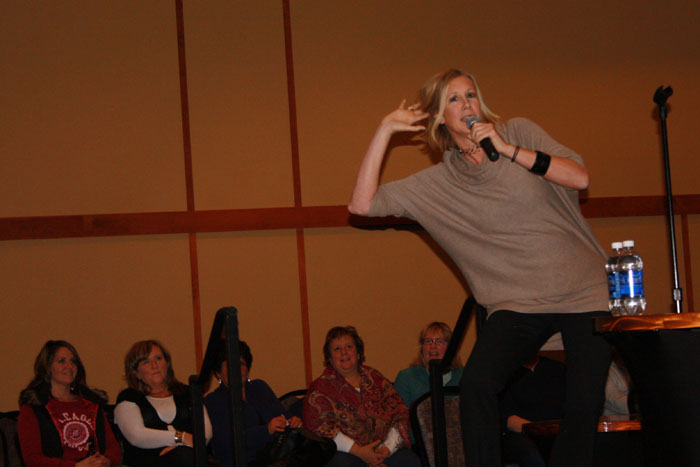 "We've really been trying to raise money for the community because we've had so many federal and state cuts," Joe Patrissi, the Executive Director of NEKCA said. "We've had to do some significant fundraising."
NEKCA is preparing for another fundraising event coming up on January 18, again at Jay Peak, with a show by the Dave Keller Blues Band. Proceeds for that event will go toward the Head Start program.
"The Divas were really great tonight, and we were thrilled that they agreed to do this for us," Mr. Patrissi said.
For more information about the Vermont Comedy Divas visit them online at vermontcomedydivas.com
For more information about NEKCA visit them online at nekcavt.org.