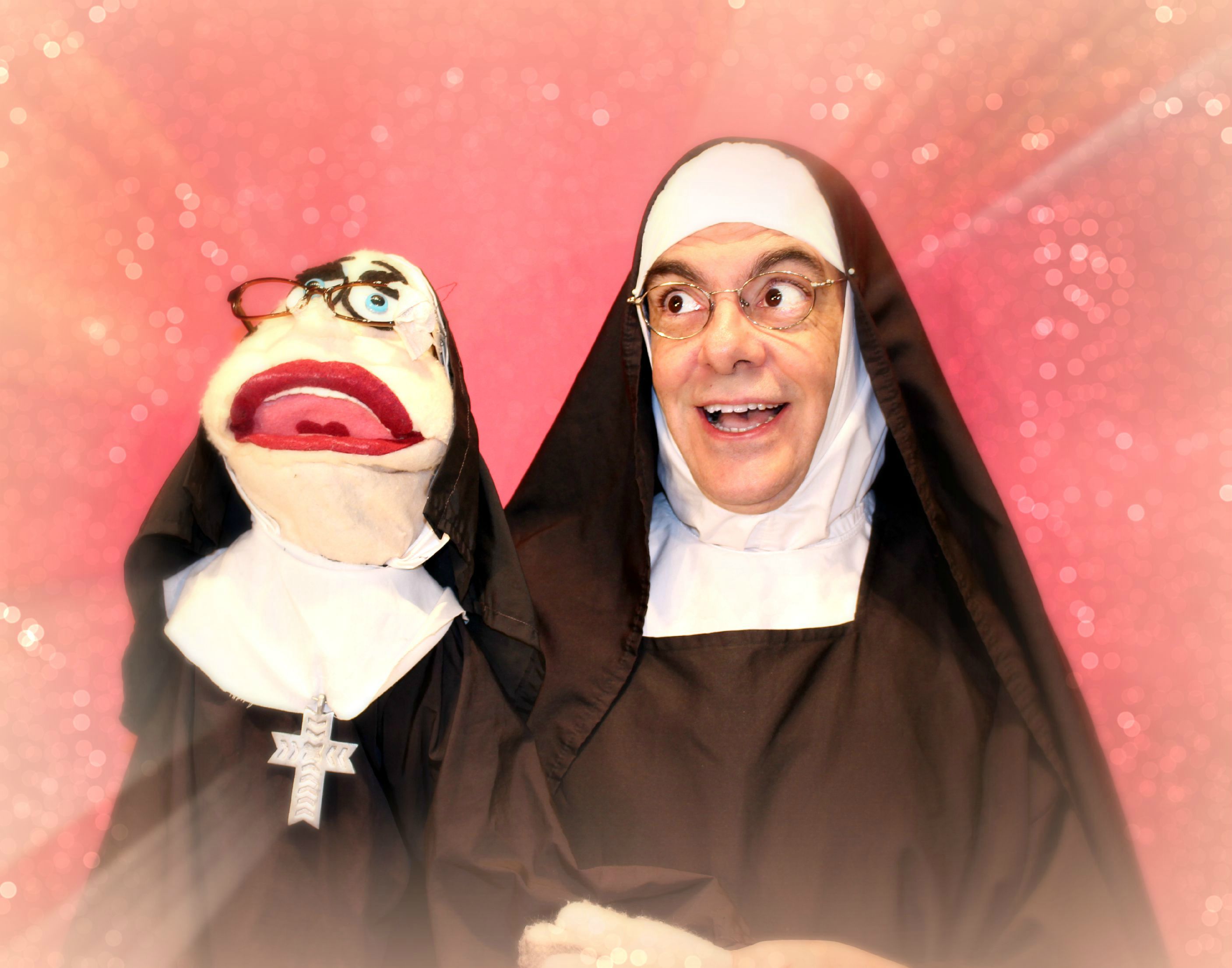 NEWPORT — QNEK Productions is thrilled to be bringing back the little sisters of Hoboken in an all new and hilarious production of Nunsense A-Men! It's the Nunsense you know and love, but this time starring all men. Think of it as "Mrs. Doubtfire enters the Convent."
You won't want to miss this new twist on a QNEK favorite.
Nunsense A-Men! begins when the Little Sisters of Hoboken discover that their cook, Sister Julia, Child of God, has accidentally poisoned 52 of the sisters, and they are in dire need of funds for the burials. The sisters decide that the best way to raise the money is to put on a variety show, so they take over the school auditorium, which is currently set up for the eighth grade production of "Grease."
Directed by QNEK's Founder and Artistic Director, Lynn Leimer, Nunsense A-Men! features Brian McCrae, Ron St. John, Tim Daley, Mike Desjardins, and Todd Cubit with Janice Luce on the piano and Sean MacAllister on the drums.
Behind the scenes support comes from Assistant Director Anita Mayhew, Stage Managers Judy Castonguay and Sue Kuzma, Tech Director Dennis Zeigler, Lighting Designer David Harrison, and Light board Operator Sara Cubit.
Featuring star turns, tap and ballet dancing, an audience quiz, and comic surprises, this show has become an international phenomenon. With more than 5000 productions worldwide, it has been translated into 21 languages and this year marks the 20th Anniversary of QNEK's first production! Nunsense A-Men!
The show plays September 11th through the 20th at the Haskell Opera House on Fridays and Saturdays at 7:30 p.m., and Sundays at 2 p.m.
Tickets are available by calling the QNEK Box Office at 802-334-2216, reserving by email at qnek.com, by advance purchase online or by phone at catamountarts.org, the Catamount Arts Box Office at 888-757-5559, and by advanced purchase at the MAC Center for the Arts in downtown Newport.
Photo clockwise from top Left: Todd Cubit, Brian McCrae, Tim Daley, Ron St. John, Mike Desjardins. Tim Daley seen in cover photo.