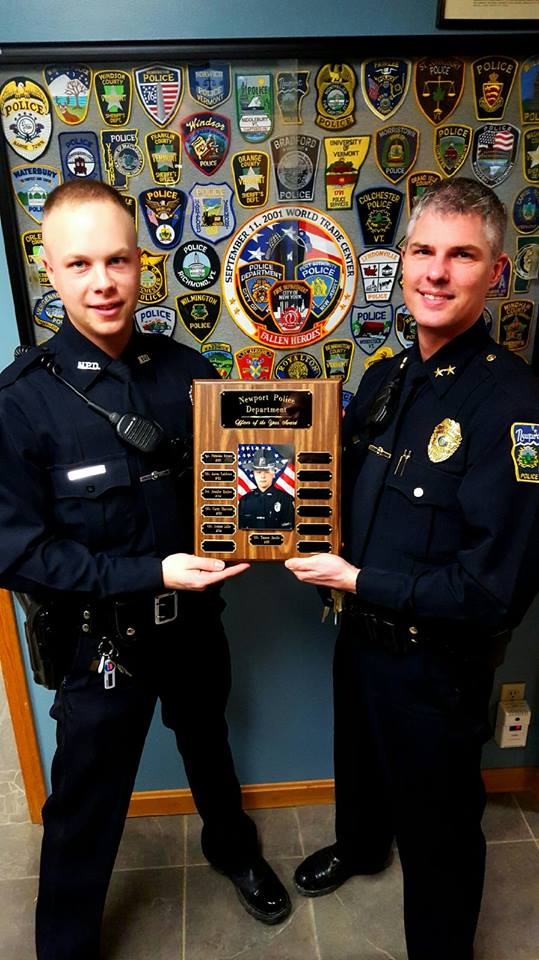 NEWPORT — On Friday, the Newport Police Department announced that Officer Tanner Jacobs has been awarded 2015 "Officer of the Year."
Officer Jacobs has only been a full-time member of the department since February 2, 2015. Previously he worked part-time with the NPD for about two years.
A 23-year-old resident of Derby, Jacobs has proven himself to his colleagues as a very calm, professional and thorough officer.
Just two weeks into the job, Jacobs took the lead during a stabbing incident. Although Newport Police Chief Seth DiSanto admits he thoroughly evaluated his procedure, says he could find nothing Jacobs could have done better during the incident.
"We've been impressed by the type of behavior and work we continue to see out of Officer Jacobs, missing no steps, time and time again," said Chief DiSanto. "He is a very intelligent young officer."
The Officer of the Year award is not given based on statistics or any one specific incident, but overall performance throughout the year.