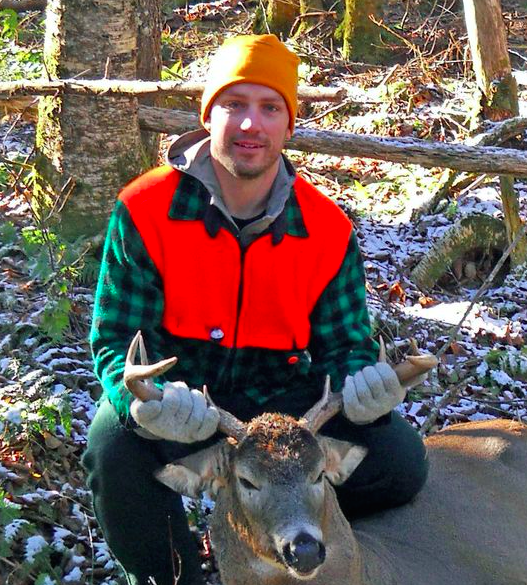 DERBY — Vermont Fish & Wildlife has hired a new biologist, Nicholas Fortin, to lead the state's deer management program.
Fortin grew up in Derby, and is a 2001 graduate of North Country Union High School in Newport.
He has an associate's degree in fish and wildlife technology at Paul Smiths College in New York, a Bachelor of Science degree in wildlife ecology at the University of Maine, and his Master of Science degree in natural resources-wildlife at the University of New Hampshire.
Fortin is currently conducting disease research for both the Washington and Idaho Departments of Fish and Wildlife.
"I'm super excited to get this job, being able to return to my home state of Vermont and working on a wildlife species, white-tailed deer, that I am passionate about," said Fortin. "This is a great opportunity to work for the Fish & Wildlife Department and interact with the state's hunters and others who care about deer."
He will start work in Vermont on September 14.
Fortin has previously done research and assisted in management of moose and deer in New Hampshire, mule deer and moose habitat in Wyoming, and deer wintering areas in Vermont's Northeast Kingdom.
"We look forward to having Nick Fortin join our team of wildlife scientists in doing research and management to help conserve Vermont's wildlife and their habitats," said Fish & Wildlife Commissioner Louis Porter. "Nick will be the lead person on the deer project with collaboration from other biologists on the big game team and from different regions."