ST. JOHNSBURY — Fifteen months after closing their Eastern Avenue arts center to their public, Catamount Arts is gearing up for an ambitious summer of arts programming, education opportunities, and live performance.
Like arts organizations nationwide, Catamount closed their brick-and-mortar facility in March of last year, learning on the fly to develop safer programming strategies in the face of the pandemic.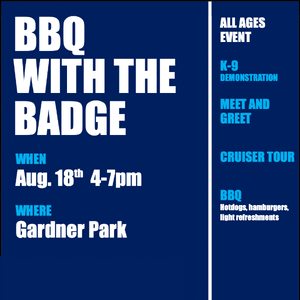 Catamount Arts will re-open in June with a new art installation in the Fried Family Gallery and a return to weekend film screenings, but after a year of thinking outside the box, the box can no longer contain them.
Catamount's pandemic-inspired innovations, including walkable outdoor art galleries, moving sidewalk fairs, and a newly refurbished 20,000 square-foot arts and entertainment venue, are here to stay.
Live in-person performances have already begun at Catamount ArtPort at the Green Mountain Mall, 20,000 square feet of versatile former retail space outfitted with state-of-the-art ventilation and pod-style seating. Genre-defying rock sensation The Adam Ezra Group, whose summer tour is selling out nearly as fast as they can schedule it, will be at ArtPort Saturday, June 11.
Live music is the mainstay of Catamount's summer programming, and organizers are specifically prioritizing Vermont musicians in an effort to secure paying gigs for bands who couldn't tour last year.
Hey St. J! #GetDownTown and the Levitt AMP St. Johnsbury Music Series will bring free, family-friendly live music to St. Johnsbury all summer long.
Starting June 12, Hey, St. J! #GetDownTown will bring three monthly live performance street fairs to downtown St. Johnsbury.
Each #GetDownTown event staggers three live shows, ranging from music to puppetry to poetry, among downtown locations, encouraging patrons to enjoy free, family-friendly entertainment while strolling among local shops and eateries.
#GetDownTown events will also include talks from artists featured in StJ Art on the Street, a walkable outdoor gallery showcasing works from local and national artists in windows and storefronts on Railroad Street and Eastern Avenue in St. Johnsbury. StJ Art on the Street's summer exhibit opens June 6.
On July 11, the eagerly anticipated Levitt AMP St. Johnsbury Music Series will return to Dog Mountain, providing free live music every weekend through September 4.
The Levitt AMP St. Johnsbury Music Series is sponsored in part by the Mortimer and Mimi Levitt Foundation, which partners with communities across America to activate underused public spaces, creating thriving destinations for people of all ages and backgrounds through the power of free live music.
The Levitt AMP St. Johnsbury Music Series will include free concerts by HuDost, Chad Hollister, the Blue Dahlia, Juice, Mike Mains & the Branches, Rev Sekou, Kotoko Brass, Oshima Brothers, Cantrip, and more.
Arts education opportunities are abundant this summer, and online registration is already open for many classes, camps, and workshops. Catamount's popular Harvey's Lake Water Ski Camp with the legendary Steve Dolgin is accepting enrollment for children ages 4-17, and will run July 5, 6, and 7.
EPIC Music Summer Camp offers intensive violin instruction June 15-18 and June 21-25.
North Country Youth Chorus Camp will run August 16-20, and dates for Mural Camp, new this year, will be announced soon.
Catamount's favorite summer fundraiser, the Summer Solstice Raffle, is well underway, with tickets on sale now for the chance to pick one of three grand prizes: a brand new Mahindra tractor, a 2021 Harley-Davidson Iron, or $10,000 cash.
The raffle drawing will take place on July First.
For a complete schedule of summer events brought to you by Catamount Arts, including the Levitt AMP St. Johnsbury Music Series line-up, Hey St. J! #GetDownTown programming, St. J Art on the Street exhibiting artists, and registration information for summer classes, camps, and workshops, visit www.catamountarts.org or call 748-2600.