NEWPORT — The MAC Center for the Arts, located at 158 Main Street, will be celebrating small art in their upcoming exhibition.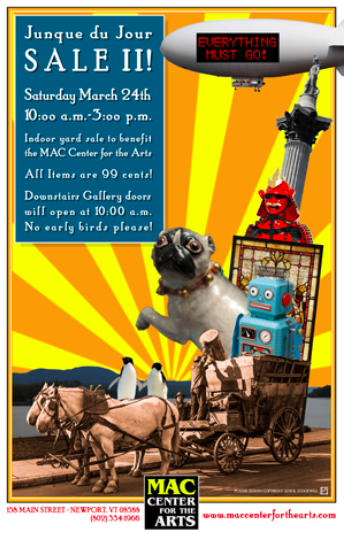 Come explore the teeny tiny wonders of the artistry of the diminutive, a member show highlighting miniature paintings, drawings, photography, printmaking, mixed media, collages and a plethora of petite pottery and jewelry as well. 
Dimensions of artwork are at the max – 10″ x 10″ so no need to bring a magnifying glass. But, you will truly enjoy being Gulliver to this Lilliputian artworld exhibit.
Join the MAC for the opening reception on Friday, April 6, from 5-7 p.m. as they kick off this unique venture into the minutia.
The exhibit runs until Saturday, May 5. All are welcome, and the exhibit is FREE to the public.
For more information, please visit their website, www.maccenterforthearts.com or call 802-334-1966.
Hours are Tuesday-Saturday, 10 a.m. to 5 p.m. 
The MAC won't start summer hours until Memorial Day weekend.