NEWPORT — The 4th Annual Summer Block Party will be held at Gardner Park in Newport, on Thursday, June 22 from 3 p.m. to 6 p.m. The event is free and open to the public.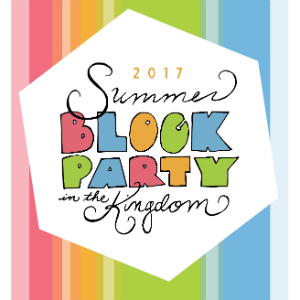 The afternoon will feature free food for all kids 18-years-old and younger from the Lunchbox food truck, family-friendly games and activities such as dancing and face painting, and a fun-run around the park.
The Summer Block Party is hosted by Green Mountain Farm-to-School and Newport Parks and Recreation.
"The Summer Block Party is an opportunity for us to say thank you to the community for all of their support while also letting them know that the Lunchbox will be serving free lunches to kids again this summer," says James Hafferman, executive director of Green Mountain Farm-to-School.
The activities for the fun afternoon are organized by over a dozen community organizations that are participating in the event. United Church of Newport will be doing a sing-along and games, the Wellness Center of North Country Hospital will be doing dance and zumba, and Let's Grow Kids will have life-sized Legos, to only name a few.
The event is also sponsored by various business throughout the region.
"The support of many different organizations and businesses make the Summer Block Party possible," says Hafferman. "We are lucky to have such a caring community that comes together to make a fun, family-friendly event like this possible for everyone."