NEWPORT — U.S. Border Patrol agents say that today they arrested Robert K. Lavalley, 48, of North Carolina, in Newport, on an outstanding extraditable felony warrant.
A U.S. Border Patrol agent said he encountered a suspicious individual walking near the intersection of I-91 and Citizens Road. The individual was identified as Lavalley, who was placed under arrest after initial criminal record checks revealed an active felony arrest warrant for "Failure to Register New Address – Sex Offense."
Further processing at the Newport Border Patrol Station uncovered Lavalley as having an extensive felony arrest record. The Burke County Sheriff's Office in Morganton, N.C., requested extradition.
"This arrest highlights the commitment of our agents in our nationwide effort to ensure the border and the communities remain safe from all threats," said Patrol Agent in Charge Fernando Beltran. "We will continue to work with the law enforcement community in our joint efforts to keep dangerous people off our streets."
Lavalley was turned over to the Orleans County Sheriff's Office, pending transfer to the United States Marshal's Service. Once in the Marshal's custody, he will be transported to Burke County Sheriff's Office.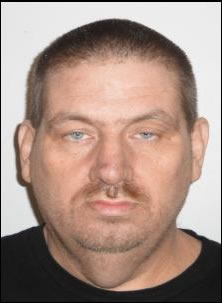 Are you on Instagram? Cool. So are we. CLICK HERE to follow us for a behind the scenes look at Newport Dispatch.
.