ORLEANS — Fire destroyed a home in Orleans on Tuesday, leaving a local family temporarily homeless.
The fire broke out at around 1 p.m. on South Street, at a two-story home built on the edge of the Barton River, near the Ethan Allen plant.
The home was owned by Jeremy Glodgett and Jessica Ortiz.
There was nobody home at the time of the fire, and there were no injuries reported.
The Orleans Fire Department was assisted by several area departments to help battle the blaze throughout the afternoon.
The family of five have been in contact with the American Red Cross, who are helping them with their immediate needs. In the next few days a caseworker with the Red Cross will help direct the family to needed services.
There is no word yet as to what may have caused the fire.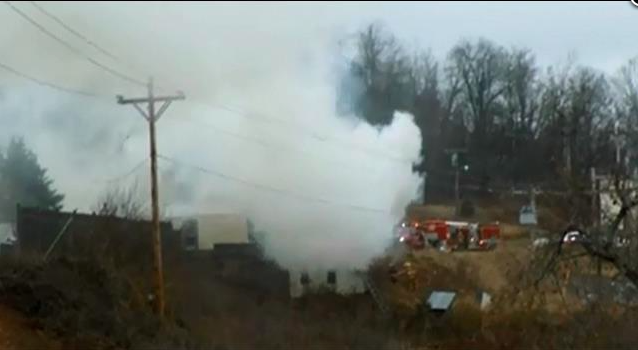 Are you on Instagram? Cool. So are we. CLICK HERE to follow us for a behind the scenes look at Newport Dispatch.
.