BARTON — Authorities say that a fire that broke out in Barton on Thursday has been ruled suspicious.
The incident took place at around 10 a.m., at 158 Park Street. Police say that the building was owned by Luis and Stephanie Martinez.
The Barton Fire Department were the first to respond to the scene, where they discovered heavy smoke and fire coming from the building. The Orleans Fire Department was called in for mutual aid at that time.
Firefighters made their initial attack through a ground floor window. A secondary attack of the fire came from the second floor porch roof. The fire was quickly extinguished and no other adjacent properties were affected.
The structure sustained extensive heat and smoke damage to the first and second floor, and the first floor was also heavily damaged by water used to extinguish the fire. There was no one in the residence at the time of the fire and no injuries were reported.
The building was valued at roughly $50,000 and was a total loss.
The cause of the fire is undetermined at this time, but has been ruled as suspicious. The case is currently still under investigation and anyone with information concerning this fire is encouraged to contact the State Police directly, or the Arson tip line at 1-800-322-7766.
The arson tip line offers rewards up to $5,000 for information concerning arson cases.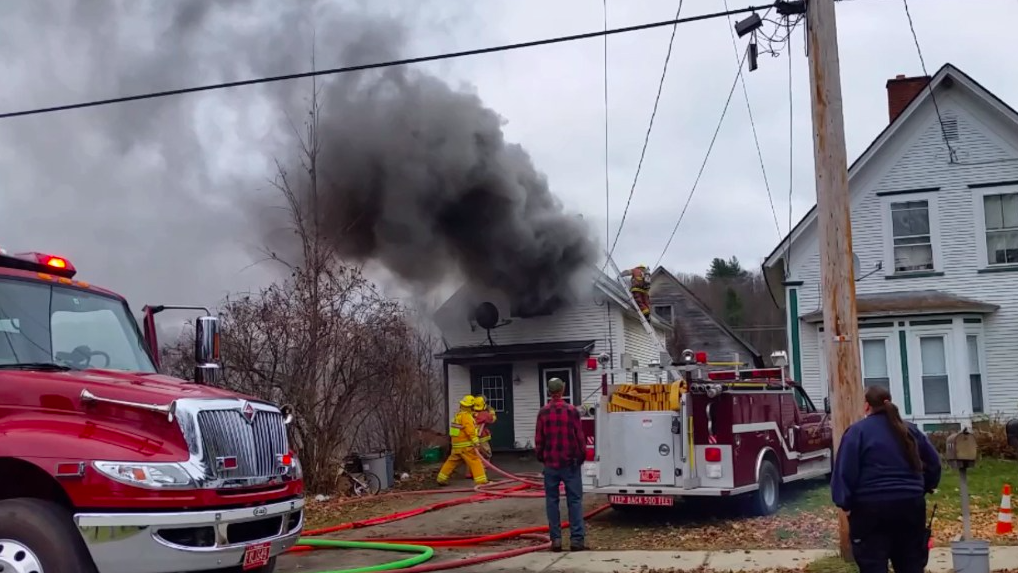 Are you on Instagram? Cool. So are we. CLICK HERE to follow us for a behind the scenes look at Newport Dispatch.
.