UPDATE: Authorities with the Vermont State Police and Hardwick Police have recovered the truck last seen driven by Ryan Bacon away from the scene following the Sunday shooting incident on The Bend Road in Greensboro.
The truck was recovered in a wooded area on Stannard Mountain Road in Stannard. At this time authorities are still looking for Mr. Bacon.
Police say Search efforts will continue tomorrow. They are advising the public if you see the suspect, do not approach, call 911 immediately.
GREENSBORO — A 68-year-old man was murdered in Greensboro on Sunday night, and a manhunt is underway to locate the suspect, who police say is armed and dangerous.
At around 8:30 p.m., police responded to a residence on The Bend Road in Greensboro to a report of a shooting. When they arrived, they discovered Lou Ron Schneider, 68, suffering from an apparent gunshot wound.
Witnesses told police there was a dispute between the victim and Ryan Bacon, 30. Bacon reportedly went outside the residence and retrieved a rifle and shot the victim who was standing on the porch.
Bacon then left in his vehicle.
Schneider was transported to Copley Hospital where he later died.
Hardwick Police requested assistance from the Vermont State Police to take the lead in the investigation.
A manhunt is underway for Bacon. They are looking for a dark-colored GMC truck with Vermont plates 225A207.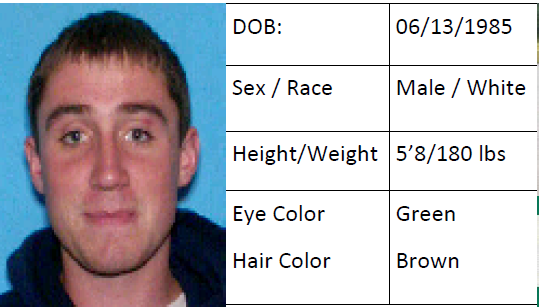 Are you on Instagram? Cool. So are we. CLICK HERE to follow us for a behind the scenes look at Newport Dispatch.
.