NEWPORT — North Country Hospital will be performing a full-scale emergency drill in Newport on June 19. The drill will consist of a simulated fire scenario at Derby Green Nursing Home and will incorporate North Country Hospital and North Country Career Center as an alternate care site.
This drill will be a practical exercise to implement their emergency response plan and ensure that they will be ready in the event of a real disaster. They are stressing to the public that this is only a drill.
The exercise scenario will consist of a simulated structure fire at Derby Green that will force a partial evacuation of the building, and incorporate use of the North Country Career Center as an Alternate-Care-Site for the simulated victims.
Fire and EMS first responders from Derby, Derby Line, and Newport along with other mutual aid partners from surrounding communities are expected to participate. Actors representing Derby Green residents will play the part of victims from the simulated fire and smoke inhalation injuries.
During the exercise, the Derby Green residents will be engaged in planned activities outside of the residence.
North Country Hospital will be collaborating with several agencies on the local and state level such as Newport Fire, EMS, the Vermont Department of Health, and the Community Emergency Response Team.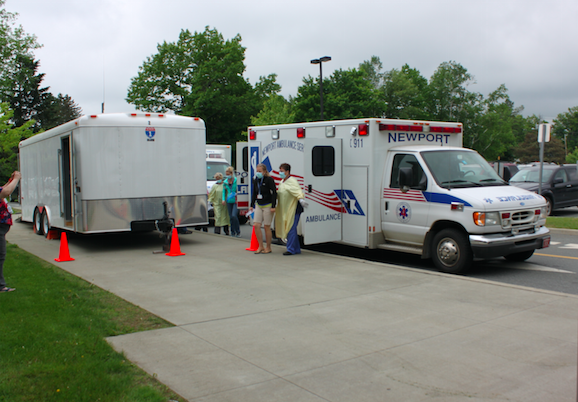 North Country Hospital, Derby Green Nursing Home, EMS, Fire & Rescue and law enforcement operations will not be interrupted or impacted by this exercise, and services will continue to be provided.
This training exercise is an ongoing effort by North Country Hospital and their community emergency response partners to plan and train for all types of hazards, and to enhance their abilities to protect their communities.
This effort to work towards emergency and disaster preparedness is a crucial part of North Country Hospital's service to the community, by further raising their level of emergency readiness.
Are you on Instagram? Cool. So are we. CLICK HERE to follow us for a behind the scenes look at Newport Dispatch.
.