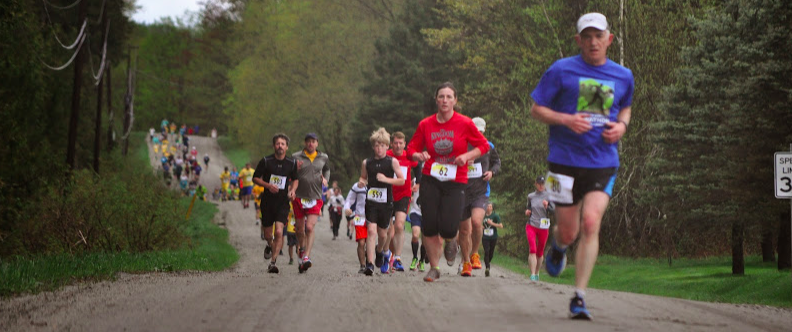 DERBY — The Seventh Annual Dandelion Run will be taking place on May 23rd through the world famous dandelion fields of Morgan, Holland, and Derby. Runners will be traveling from all over New England and from around the country to join a strong group of local runners, young and old.
They'll be representing the states of Kentucky, Illinois, Pennsylvania, Washington, Tennessee, Colorado, New York, Maryland, Connecticut, Rhode Island, Massachusetts, and New Hampshire, as well as the City of Quebec and towns all over Vermont, to Run with the dandies and join our celebration of high Spring in the heart of the Northeast Kingdom.
Runners will be taking on the challenging 13.1 mile half marathon and the "friendlier" 10K Run. Relay options are available on both courses.
Reckless Breakfast, a great contemporary bluegrass band, will be playing at the Hayward Hollow Relay Station on the day of the run, at the picnic following the run, and on Friday evening at The EastSide Restaurant, the night before the run. Patti Casey, folk singer from Middlesex, Vermont will be playing at the North Gore Relay station.
Organizers are still looking for one more musician, or group, to play at the top of Bates Hill.
The male and female winners of the half marathon will be getting a Q Burke Season Pass.
Registration is on line at www.dandelionrun.org
Are you on Instagram? Cool. So are we. CLICK HERE to follow us for a behind the scenes look at Newport Dispatch.
.