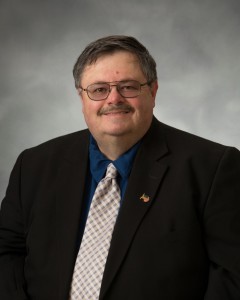 This sponsored post was written by David W. Thompson, MSAA. He is the principal agent and financial advisor of Thompson Insurance & Financial Services. He has been working in the insurance and financial services for over 16 years helping Vermonters to secure their future. For more information please visit him at: WWW.THOMPSONVT.COM
FIVE MONEY MOVES FOR THE 5 YEARS BEFORE RETIREMENT

What you do in the five or ten years before you retire can make a major difference in the quality of your retirement life. No matter how much you have saved and prepared, you will still need to tick items off your retirement planning checklist. Here are five last minute retirement maneuvers that can change everything for the better.
TAKE ADVANTAGE OF YOUR LAST CHANCE TO IMPROVE YOUR 401K/403B RETIREMENT PORTFOLIO
If you feel for any reason that your retirement portfolio will be inadequate for the retirement you hope to have-or if you would like a little bit extra-now is the time to make it happen. By this time you probably have fewer expenses, especially if your children have completed college and your mortgage is paid in full, which means you have more money to save. The money that was going to these major expenses can now be redirected into retirement savings.
MAKE SURE YOU ARRIVE AT RETIREMENT DEBT FREE
Debt payments represent a direct reduction in retirement income. If you have outstanding balances on credit cards, installment loans, car loans and even your mortgage, make it a priority to get them paid off in the next few years. Paying down debt is one of the most cost effective maneuvers you can make at this point.
LOOK FOR OTHER WAYS TO TRIM YOUR LIVING EXPENSES

Take a look at any expenses you have for goods or services that you probably won't need when you retire and start to eliminate them. You can pick just one or two expenses each year and by the time you retire you'll have a chunk out of your living expenses.
PLAN TO REDUCE THE RISK IN YOUR RETIREMENT PORTFOLIO, 401K/403B AS WELL AS YOUR IRAS AND OTHER RETIREMENT ACCOUNTS

As you are nearing retirement, you can begin reducing risk. One of the easiest ways to figure out where you should have your retirement assets allocated is to use a color system. I utilize a simple way for you to categorize your retirement assets into Red, Yellow and Green Money.
RED: These assets are risky. There is good growth opportunity but you need to make sure you are aware of the risks. Red doesn't mean they are bad, it just means you should stop, look both directions and proceed with caution.
YELLOW: These assets are safer than red but still need to be examined. There are unique growth opportunities but not as much risk as red assets. You may not have as much upside opportunity, but you don't need to come to a complete retirement stop before you proceed.
GREEN: These assets have safety and guarantees. Their growth potential is less than red and yellow money, but you can move comfortably through retirement knowing your assets are safe and available to provide the income stream you need.
MAKE GETTING AND STAYING HEALTHY A LIFESTYLE

Many people begin to develop chronic health related conditions in their 50s and early 60s. Not only will these conditions interfere with your ability to enjoy retirement, but they can also cost you in the form of higher medical expenses.
If you do not feel that your retirement is quite where you want it to be, take advantage of the last few years before you retire to make the kind of maneuvers that can change everything for the better.