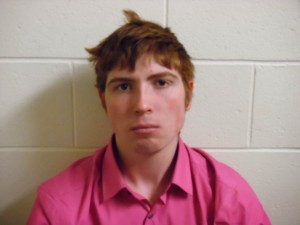 NEWPORT — A 19-year-old man was arrested this afternoon after leading police on a nearly 40-mile long chase on I-91.
Police say that Jesse Sawyer, of West Charleston, is facing multiple charges after Vermont State Police attempted to conduct a traffic stop for speeding on I-91, in the town of Lyndonville.
Sawyer was operating a 2012 Toyota Tundra, which police say he stole from St. J Auto in St. Johnsbury.
Sawyer refused to pull over, and police chased the vehicle north on I-91. The vehicle was eventually disabled by police in Newport.
Sawyer was taken into custody without further incident and lodged at Northeast Regional Correctional Facility for lack of $3000.00 bail.
Police say Sawyer is being charged with operating without owners consent, attempting to elude, careless and negligent operation, aggravated assault on law enforcement, and excessive speed.
Sawyer will be arraigned in Caledonia Court on Thursday at 12:30 p.m.