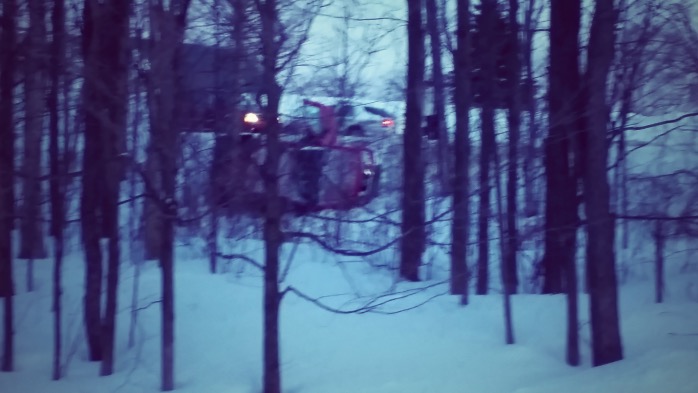 DERBY LINE — Ice-covered roads in Derby Line Tuesday evening sent a truck traveling down an embankment, nearly crossing the international boundary into Canada in the process.
The accident took place on the Holland Road at around 6:45 p.m. Police say Pauline Labor, from Morgan, was traveling east when she lost control of her 2009 Nissan truck.
The truck left the roadway and rolled onto its side down the embankment on the northern side of the roadway. A tree stopped the truck from rolling onto its roof and over the Canadian border.
The road was temporarily closed as the vehicle was pulled out.
Police say that there were no injuries in the crash.