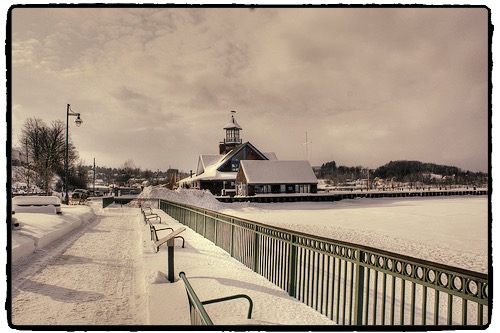 NEWPORT — AARP Vermont, along with a number of local and statewide organizations are reaching out to invite Newport residents to join them this Saturday for "Our Town, Slow it Down – Newport," a forum on creating a better, and safer Newport.
Residents interested in making Newport an age friendly community are invited to attend this workshop to share their ideas and help identify some areas of focus going forward around the issue of safe and accessible city streets.
"Whether you bike, ride or walk, in an 'age friendly community' people of all ages and abilities can get where they want to go safely and partake in social and civic life," said Kelly Stoddard Poor of AARP Vermont. "This is sure to be a dynamic and interactive workshop where attendees can share ideas for creating a more walkable, accessible and inviting city."
The workshop is free and open to the public. Attendees are asked only to bring thoughts, ideas and an open mind. Please RSVP to the address or phone number below.
"We hope to come away with some consensus around specific ideas and recommendations that can be acted upon in the near future," Stoddard Poor said.
What: "Our Town Slow It Down – Newport" Community Workshop
When: Saturday, March 14, 10:00 a.m. – 2:00 p.m., Light lunch provided
Where: The Gateway Center, Newport
RSVP: ourtownslowdownnewportvt@gmail.com or 802-951-1313
Workshop Sponsors: Design Committee of the Newport City Renaissance Corp., HealthWorks ONE, Vermont Center for Independent Living, Vermont Safe Routes to Schools and the Vermont Dept. of Health.
Are you on Instagram? Cool. So are we. CLICK HERE to follow us for a behind the scenes look at Newport Dispatch.
.