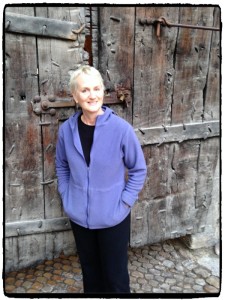 Why are you running for city council, and why should someone vote for you?

I want to bring a fresh perspective to the council. I have lived in many different places around the world and created, owned and operated four businesses since 1982 including Little Gnesta B & B and Vita Huset Extended Stay right here in Newport. These experiences have given me a broad perspective from which to view the issues. All my businesses involved customer service and the ability to listen and learn. I am well trained to bring that as well as my ability to "get the job done" to my position on the council.
What's more, I spent four years serving on Newport's Planning Commission helping to write and implement our Form Based (Zoning) Code which is beloved by developers and historic preservationists alike. It is the most progressive zoning code in the state and serves as a model for other communities throughout New England.
We can talk about specifics but let's face it, being in local government is much more about having the character and intelligence to react in a thoughtful and creative way to challenges as they present themselves. I have had to do this time and again in business and in my personal life and am an old hand at it now.
What do you think is the most important issue facing the city in the next two years?

Private development projects are the most important issues. How the city deals with the Renaissance Block development is probably the biggest challenge especially since the city can only be an assistant in this private project. As I said in the candidates' forum, I think that the city could work hard to draw attention away from the project as it is under construction by making sure that other parts of the downtown area are kept attractive with benches and garbage cans and by maybe even making a "curtain" on the Main St. side of the development to add a little mystery and fun to the project.
In addition, how Newport City handles a Walmart built in Derby will also be important. I would like to see the city do all it can to preserve the old-time charm of the city providing a real point of difference to what will be happening on the Rte. 5 corridor. That along with the beauty of the lake will help to make the city an attractive destination.
If elected, what would be your primary goal in the next year?

I would like to see the public process opened up to include more voices and points of view.
How do you differ from the other candidates in the race?

Well, as you might already know, I'm the only woman in the race. That aside, I'm also the only one who brings an outside perspective and who CHOSE Newport to live and do business in.
Who is your personal hero, and why?
Phyllis Smale, whom you don't know but she was a true mentor to me. When I had my landscaping business in Cincinnati, she was my most treasured customer, teacher and friend. She was an outstanding gardener but in addition, she was a fierce advocate for all that she believed in including many public projects such as adding public gardens to all the gateways to the city. She also was a generous donor to the Cincinnati Foundation which funded many important projects within the city. When she and her husband John died, they gave a large donation to the Cincinnati Parks which was the impetus for an expansive riverside park. Removing the industrial tanks and embracing the beauty of the river had been a dream of many forward-thinking Cincinnatians for over half a century. The Smales' gift made this dream a reality.
Below is a personal statement from candidate Ruth Sproull:

Take a look around. We've got it all in Newport: a beautiful, international lake; historic housing stock which lends character and charm; efficient city services and lively businesses run by passionate locals and transplants; a cohesive city where people can walk and bike to much of what they need; a vibrant, international culture just to our north; easy access to the world off I-91.
These are just some of the reasons I chose to relocate to and invest in Newport. I saw potential in my city neighborhood just down from St. Mary's Church and built two businesses here by renovating ramshackle houses that others had no longer appreciated: Little Gnesta B & B and Vita Huset Extended Stay.
Once I moved here and began to serve on the planning commission, I also discovered a community of concerned and involved individuals who cared deeply about the future of Newport. It's time to take that energy and direct it towards positive growth, building on the assets we have and carving a position in our future which enhances life and experiences for locals and visitors alike.
I bring a broad perspective to my work and the issues facing all of us, synthesizing an international perspective to the most basic of local concerns. I've spent a lifetime listening to others and integrating their desires and concerns into my businesses and community pursuits.
Please join me on March 3, casting your vote for thoughtful leadership, the vision to know what's possible and a deep commitment to making life better for all who live in Newport.
Life highlights:
Created, owned and operated four businesses: Gourmet de Paris (French bakery/café,) Gardens by Design landscaping firm, Wisconsin's first solely online, non-profit newspaper NewsoftheNorth.Net, Little Gnesta B & B and Vita Huset Extended Stay.
Giving back to community:
City of Newport Planning Commission for 4 years. In Wisconsin was a founding board member of the local food pantry and Main Street organization (downtown revitalization,) Oneida County Trails Council board member and chair, community radio on-air host, wrote successful nomination to the National Register for a historic home, Town of Newbold plan commission.
Are you on Instagram? Cool. So are we. CLICK HERE to follow us for a behind the scenes look at Newport Dispatch.
.