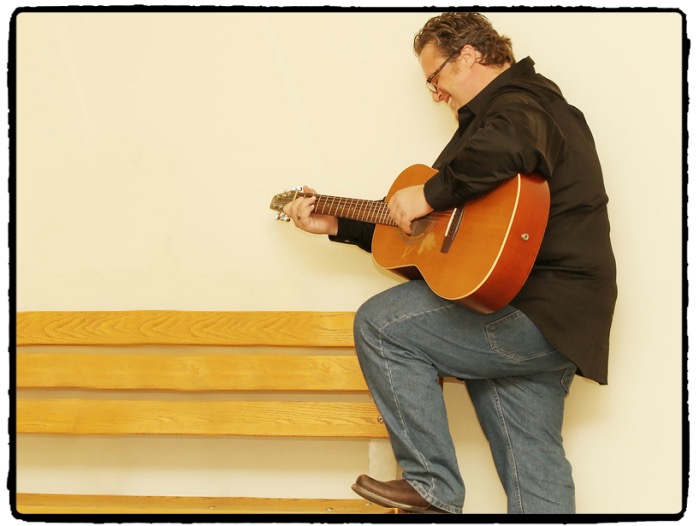 NEWPORT — Tod Pronto will play a show this Sunday, February 22, at St. Mark's Episcopal Church, located on Second Street in Newport.
The show, titled Tod Pronto & Friends, starts at 4 p.m. and is part of the The Now Playing Newport Music Series.
Pronto will be playing music off his upcoming album "It Can't All Be Wrong."
Joining Pronto will be:
Aaron Carr — Bass Guitar and Backing Vocals
Nate Michaud — Electric Guitar
Dylan Bidwell — Drums
Holly Norton — Backing Vocals
Steve McManus — Fiddle
Pronto is a singer-songwriter born and raised in Newport.
He has recorded three albums of original music to date, including his album "Dodge Darts and Broken Hearts," which was recorded in Nashville for B-Venturous Records.  
He also writes instrumental background music for television shows, and his work has appeared on AMC and The National Geographic Network among others.
Pronto's song "Money and a Suitcase" was the first track featured on a compilation album put out by Shut Eye Records in 2005, called "The United State of Americana Vol. 3." That album went on to reach #20 on the Roots Rock Airplay Report.
These days Pronto's music combines Folk, Roots Music, Country, Rock, and Blues to create a unique blend of Americana Music.
His live shows usually combine several traditional numbers along with his originals. He is also known for his unique brand of storytelling. For more information on Pronto's music, check out his website at www.todpronto.com.
Tickets are $5 and can be purchased online at www.nowplayingnewport.com/tod_pronto.html.