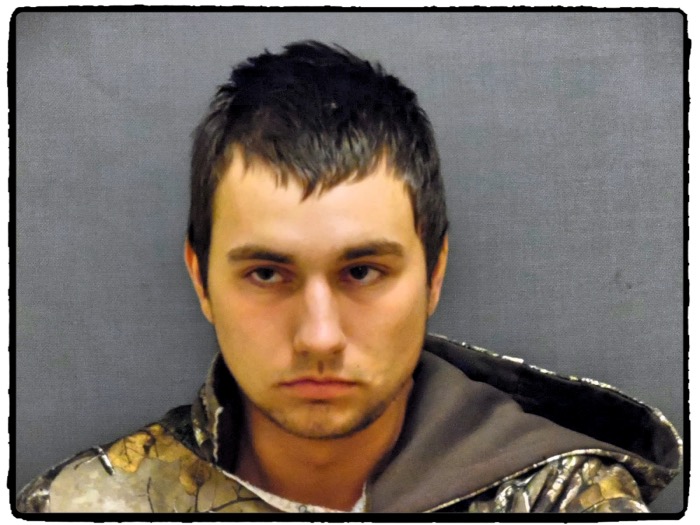 NEWPORT — Police are saying that a 19-year-old-man from Troy broke into the evidence room at the Newport Police Department and stole evidence bags, including drugs and handguns.
According to a statement issued by police, Mikeal Rivers is being lodged at the Northern State Correctional Center, and is being charged with burglary, possession of narcotics, obstruction of justice and grand larceny.
Police say that at around 9 p.m. Sunday night, probation and parole officers notified the Newport City Police Department that they were at a residence in Newport City, where they discovered numerous evidence bags with their contents missing.
The evidence bags had Newport City Police Department case numbers on them. Officers of the Newport Police Department went back to their office and discovered that the secured evidence room at the office had been entered by force.
The room was locked at the time and entry was gained by breaking a window in the door.
While Newport Police officers were on their way back to the residence where probation and parole officers were, they saw Rivers walking on Main street.
Rivers was a suspect in an earlier incident and attempted to run away from the officers when they saw him. He was apprehended and found to be in possession of evidence that had been taken from the evidence room.
The Vermont State Police were notified and requested to assist. Detectives from the Bureau of Criminal Investigation responded to assist in the investigation as did officers from the Orleans County Sheriff's Department.
Currently the Newport City Police are in the process of completing an inventory of the evidence room and its contents to determine what was taken.
As a result of the investigation Rivers was taken into custody, and is scheduled to be arraigned today at 1:00 p.m. in Orleans County.
Are you on Instagram? Cool. So are we. CLICK HERE to follow us for a behind the scenes look at Newport Dispatch.
.