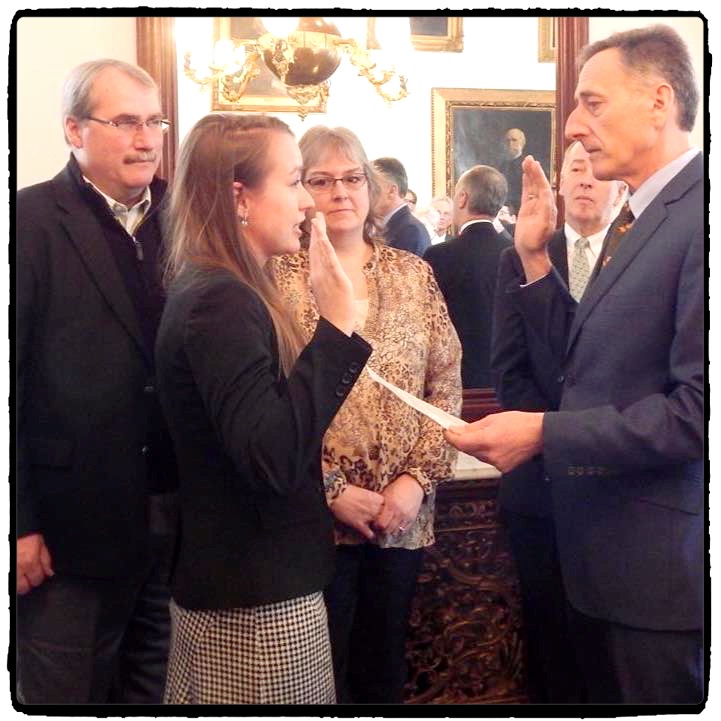 NEWPORT — On Friday Gov. Peter Shumlin administered the oath of office to Jennifer Barrett, the new State's Attorney for Orleans County. Barrett was one of five new State's Attorneys sworn in, joining nine State's Attorneys who have previously served.
A local swearing in ceremony took place on Monday at the Orleans County Superior Court.
"I was blessed to have so many supporters present at the State House today," Barrett wrote on Facebook. "I am excited to be the next Orleans County State's Attorney and serve the community."
State's Attorneys represent the people of the State of Vermont in criminal court cases ranging from DUI to homicide, in child protection matters, and in family court cases.
"State's Attorneys enforce our basic social contract – ensuring that crime victims receive justice and that offenders are held accountable for their actions," said David Cahill, Director of the Department of State's Attorneys & Sheriffs.
Are you on Instagram? Cool. So are we. CLICK HERE to follow us for a behind the scenes look at Newport Dispatch.
.