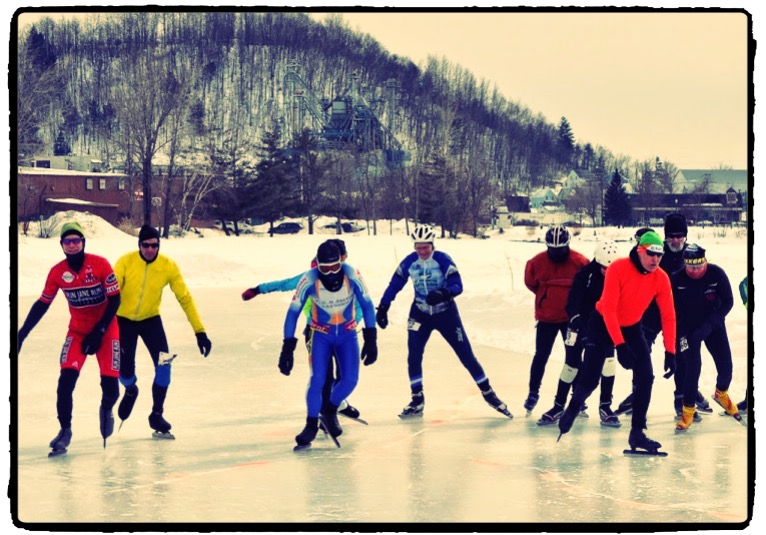 NEWPORT — Newport's Winter Games gets underway this weekend, starting January 31 and February 1, with the North American Speedskating Championships. The event will take place on the 700 meter Hutch Jenness Speedskating Oval on Lake Memphremagog in Newport.
On Saturday morning there will be free, short races for youth and novices to try out the sport. The 1 km and 5km events will be starting at 10:30 a.m.
Registration opens at the East Side Restaurant at 8:00 a.m. Participants need to register at least one hour before the events. Free hockey skates will be available for use by those who don't have their own skates, and figure skates are not allowed on the ice.
The 25km race will run on Saturday afternoon, with the 50km race taking place on Sunday morning starting at 10 a.m., with free and open skating Sunday afternoon after the race.
The speed skating oval is dedicated to the memory of Hutch Jenness, a local physician. Jennies was an avidmmarathon speedskater who died falling through the ice near Georgeville in the mid 1980's. Organizers feel he would be pleased to see marathon speedskating return to Lake Memphremagog.
For more information contact Phil White at 802-249-9100 or at phw1948@gmail.com.
Are you on Instagram? Cool. So are we. CLICK HERE to follow us for a behind the scenes look at Newport Dispatch.
.