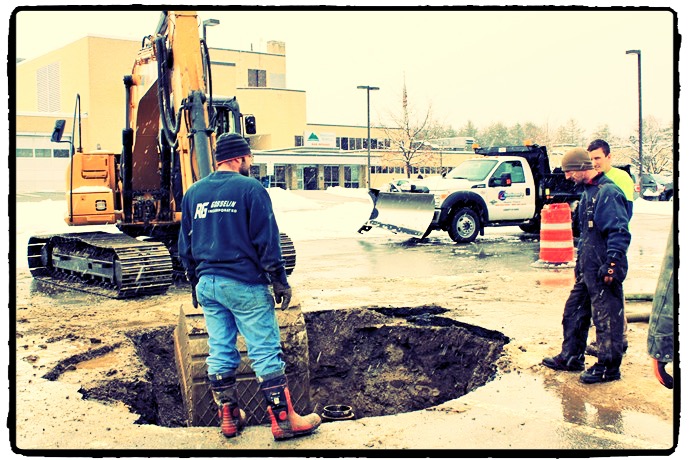 NEWPORT — A water line break at North Country Hospital on Monday left certain non-emergency services closed throughout the day while crews worked to repair the damage.
The break was discovered at 4 a.m. Monday morning, forcing the hospital to temporarily shut off the water supply while the line was repaired. Work crews located the cracked pipe by noon.
Non-emergency services such as medical practices were closed for the day. Hospital based services such as laboratory, diagnostic imaging, and the emergency room remained fully operational. North Country staff reported that the ER was busy throughout the day.
A backup supply of water, as well as portable toilets, had to be brought in for hospital staff and in-patient use.
"We would like to thank our dedicated staff for pulling together and getting us through this without impacting patient care in the hospital," the hospital said in a statement.
By around 6 p.m. Monday night, water service was fully restored.
"We apologize for any inconvenience this may have caused," the statement issued by the hospital goes on to say. "We would like to thank Newport Fire Department, Newport Public Works, Nadeau's Plumbing and Heating and Gosselins Excavating for coming together and helping us through this. We would also like to thank our extraordinary staff for pulling together and continuing to deliver top notch care throughout the day."
All medical practices are expected to be open on Tuesday.
Are you on Instagram? Cool. So are we. CLICK HERE to follow us for a behind the scenes look at Newport Dispatch.
.