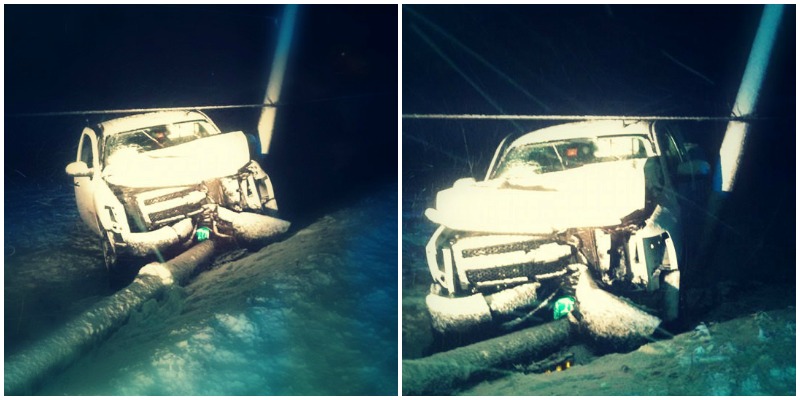 DERBY LINE — A truck collided with a utility pole in Derby Line on Wednesday evening, causing a road to be closed for several hours while crews worked to get the scene cleared.
Police are saying that the driver, Timothy Staples, 24, of Holland, was traveling along Holland Valley Road, approaching the intersection of Nelson Hill Road, when he lost control of his vehicle and struck the utility pole.
Staples was not injured in the crash, but his 2009 Chevrolet Silverado sustained major front-end damage.
Deputy Jacobs arrived on scene to find the utility pole had been severed which caused power and telephone lines to hang dangerously low over the roadway. Traffic was detoured for several hours while crews worked to repair the pole.
The Vermont State Police, the Orleans County Sheriff's Department, and the Derby Line Fire Department all assisted in the response.
Are you on Instagram? Cool. So are we. CLICK HERE to follow us for a behind the scenes look at Newport Dispatch.
.