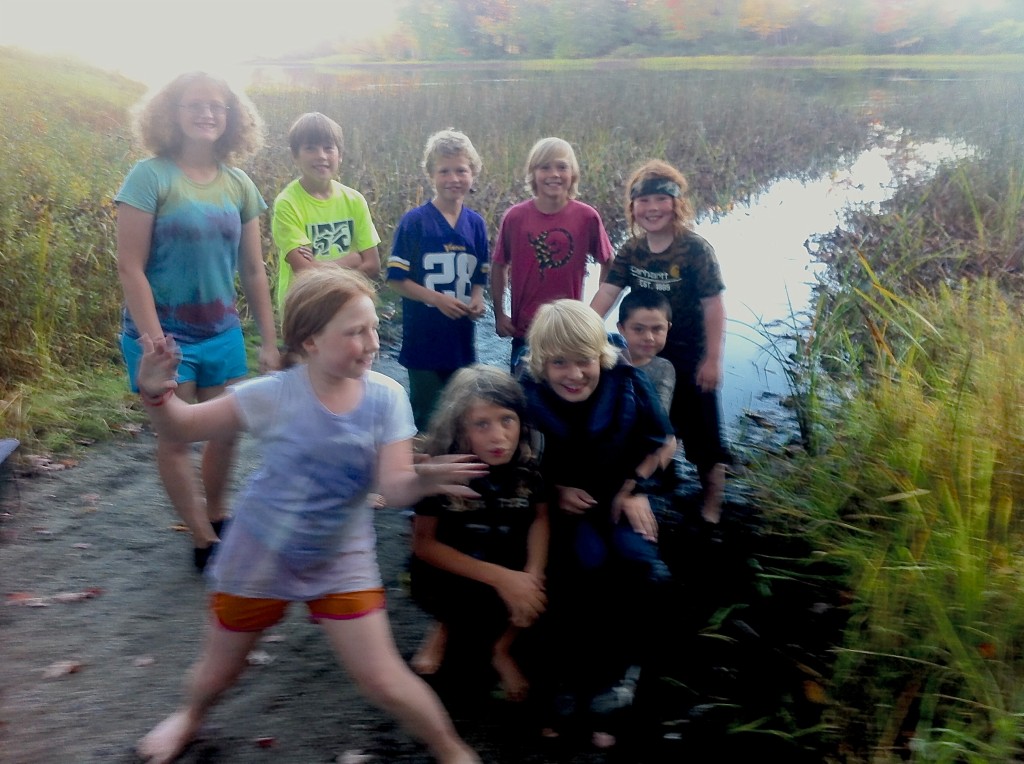 DERBY — The Clyde River has a long tradition of kids spending time outdoors along its reach. From paddling its swiftwater sections, fishing for brookies in deep pools, jigging for smelt on winter ice, hunting forest partridge along its wooded margins, or simply skipping rocks after swimming on a hot summer day.
Unfortunately, these days kids spend less time on rivers and more and more time indoors in front of screens. With a project goal both simple and lofty, Coutts-Moriarty Camp has aimed to help local youths to rekindle their connection with the Clyde River, and thus create the next generation of our community's river stewards.
With the help of a "Small and Inspiring Grant" from The Vermont Community Foundation, the Coutts-Moriarty Camp has been able to start a project called Clyde River Connections, a place-based afterschool series that connects kids to their communities in the Clyde River watershed through interactive science, outdoor recreation, cultural activities, and service work.
A dozen local kids have been gathering for 2.5 hours one day a week throughout an 18 week extended after school series to swim, fish, paddle, hike, investigate, conduct historical research, meet locals with strong Clyde connections, monitor water quality, generate discussions of sustainability beside a local hydroelectric dam, and give back to this amazing ecological and economic resource that links our local communities.
A 2006 study conducted by the Eastern Brook Trout Joint Venture identified the upper Clyde River subwatershed as among only 14 percent of watersheds in Vermont with intact brook trout populations. Water quality surveys and stream geomorphic assessments completed over the past decade have also identified the Clyde as in the best condition of the four tributaries of Lake Memphremagog.
In all The Vermont Community Foundation awarded 35 Small and Inspiring grants totaling $69,379 to support projects in towns across the state this spring and summer. The Small and Inspiring program funds work that helps connect people to their neighbors, their land, and their history in ways that strengthen the fabric of the community.
Glover Historical Society was also recently awarded $1,000 to support It Takes A Village: Glover Pioneer Camp Community Outreach and Awareness Campaign, a series of social and informational activities at the Historic Parker Settlement and public events to increase awareness of the camp as a resource and build community engagement.