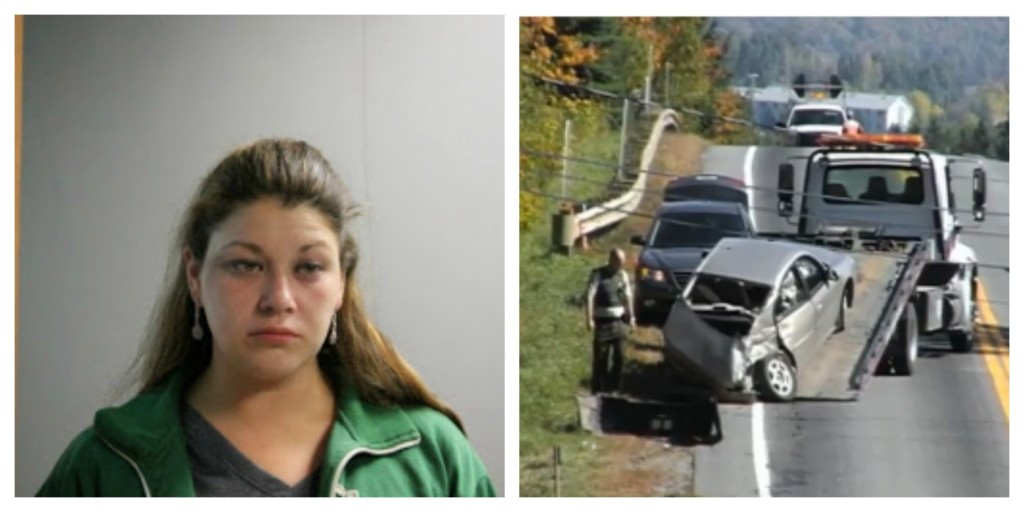 NEWPORT – The 31-year-old woman from Newport who led police on an international chase after allegedly attempting to break into the Derby Corner Mini Mart, has quickly been sentenced in a Sherbrooke court for her crimes committed in Quebec.
Valentina Valesquez was sentenced to serve five months in prison. She pled guilty to the charges against her, which included impaired and dangerous driving, armed assault, flight from a peace officer, and failure to report at a border crossing.
After serving two-thirds of her sentence, Canadian border service agents will escort her to the border where she will be handed over to U.S. law enforcement.
Velasquez is accused of attempting to break into the Derby Corner Mini Mart on September 26. Sheriff's deputies arrived at the store on the morning of the incident, and encountered her attempting to flee the scene in a tan Oldsmobile sedan.
A pursuit by several local law enforcement agencies followed Velasquez north on Route 5 to Derby Line, where she crossed into Canada at the Route 5 Port of Entry without stopping.
Canadian authorities continued the pursuit, eventually using spike strips to force the vehicle off of the road.
Velasquez was taken into custody by Sûreté du Québec in Coaticook, and has been held in Canada since the incident.
Are you on Instagram? Cool. So are we. CLICK HERE to follow us for a behind the scenes look at Newport Dispatch.
.