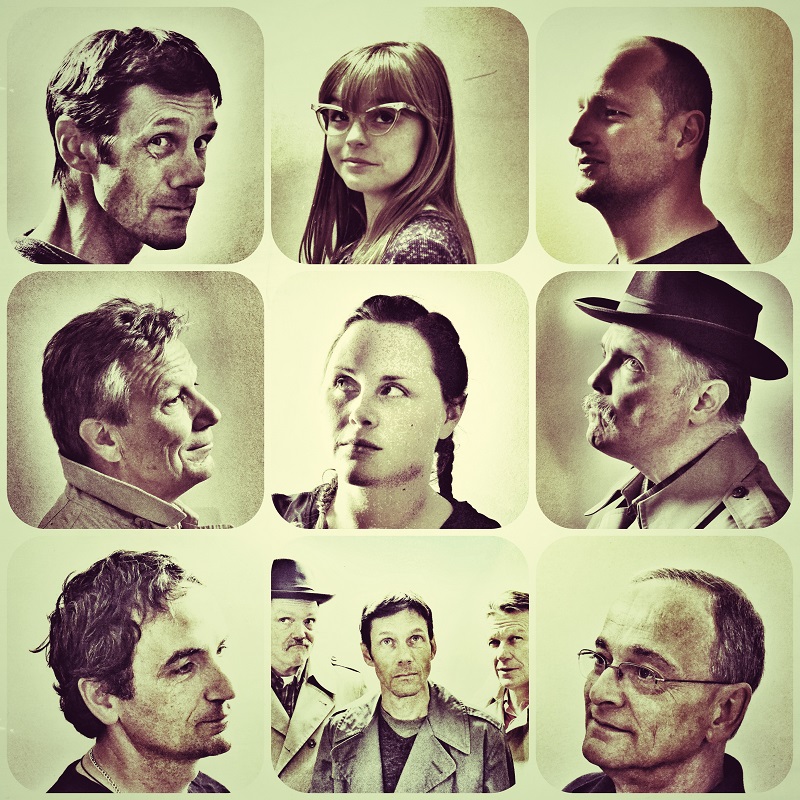 DERBY LINE — QNEK Productions, the Award-Winning International Theatre Company in Residence at the Haskell Opera House, finishes its 21st Mainstage Season with the highly entertaining and suspenseful thriller, Wait Until Dark, directed and designed by Susan-Lynn Johns with a set built under the guidance of Tom Rooney by the North Country Union High School Building Trades class.
Written by Frederick Knott, author of the classic mystery, Dial M for Murder, Wait Until Dark captures the audience with its complex story and noir undertones. In a time when gore and extreme violence run rampant in film and television, audiences will find it refreshing to find horror in the chase, more so than in a pool of blood.
The heroine of the story, set in the 1960s, is blind housewife, Susy Hendrix (Mary Hoadley, Newport). Independent and resourceful, Susy is learning to cope with her blindness, which resulted from a recent accident. She is aided by her difficult, slightly unreliable young neighbor, Gloria (Victoria Young, Newport), with whom she has an exasperated but lovingly maternal relationship.
Susy's life is changed as she is terrorized by a group of criminals who believe she has hidden a baby doll used by them to smuggle heroin into the country. Unknown to Susy, her photographer husband Sam (Nathan Sargent, Newport) took the doll as a favor for a woman he met on an international plane flight and unwittingly brought the doll to the couple's New York apartment when the woman became afraid of the customs officials.
Alone in her apartment and cut-off from the outside world, Susy must fight for her life against a gang of ruthless criminals, led by the violent, psychotic Roat (Ross Murray, Stanstead). The tension builds as Roat and his accomplices Carlino (Brian McCrea, Newport) and Mike Talman (Mike Desjardins, Newport), impersonate police detectives and friends of her husband in order to win Susy's confidence, gaining access to her apartment to look for the doll.
The climax of the play, a vicious physical confrontation between Susy and Roat in her dark kitchen, is one of the most memorable and frightening scenes in theatre history. Rounding off the cast as policemen are James Cross of Island Pond and Eric Alexandre of Magog.
Performance dates are October 10, 11, 17, and 18 at 7:30 p.m and October 12 at 2:00 p.m. at the Haskell Opera House, Derby Line, VT/Stanstead, QC.
Reserve tickets by calling the QNEK Box Office at 802-624-1490, charge tickets via phone or online through Catamount Arts, 888-757-5559, www.catamountarts.org, or purchase at The MAC Center for the Arts, Main Street, Newport.
For information and group rate quotes contact the QNEK Business Office at 803-334-2216.