UPDATE: The dog was located. Thank you to everyone who helped get the word out and locate the animal so quickly.

Below is a flyer for a dog that went missing this morning, last seen in Newport. He may have been put in a tan truck. Please contact owners if you know where the dog may be.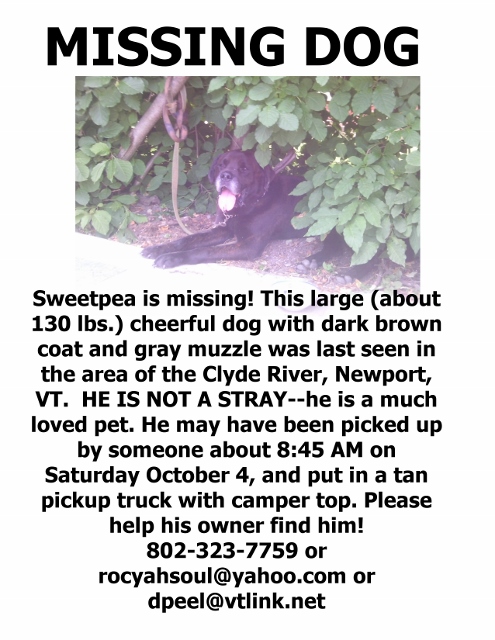 Are you on Instagram? Cool. So are we. CLICK HERE to follow us for a behind the scenes look at Newport Dispatch.
.