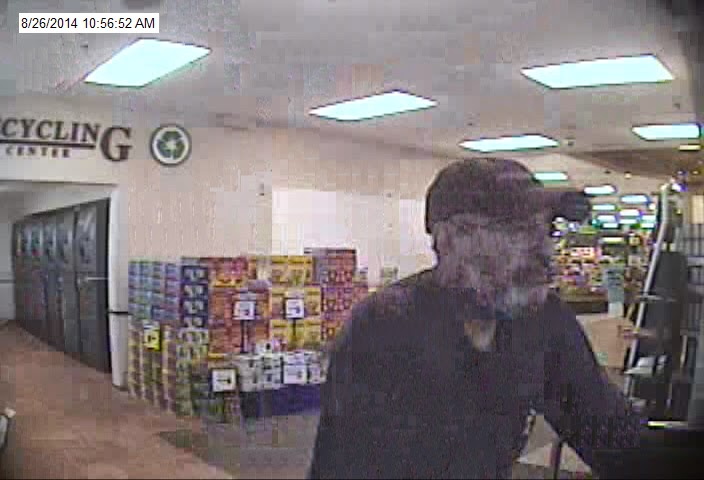 NEWPORT — Police are looking for an unidentified man who stole three bottles of wine and an air conditioner from Price Chopper.
According to a release issued by the Vermont State Police, the man was at Price Chopper on Friday, September 26, at approximately 11:00 a.m.
During his visit to the store he stole the items and was caught on surveillance cameras leaving the parking lot in a red Jeep.
During the investigation police were able to obtain the surveillance footage, and have released these photos in an attempt to identify the suspect.
Anyone with information regarding the man in these photos or the red Jeep, is being asked to contact the Vermont State Police Derby Barracks at 802-334-8881.
Are you on Instagram? Cool. So are we. CLICK HERE to follow us for a behind the scenes look at Newport Dispatch.
.