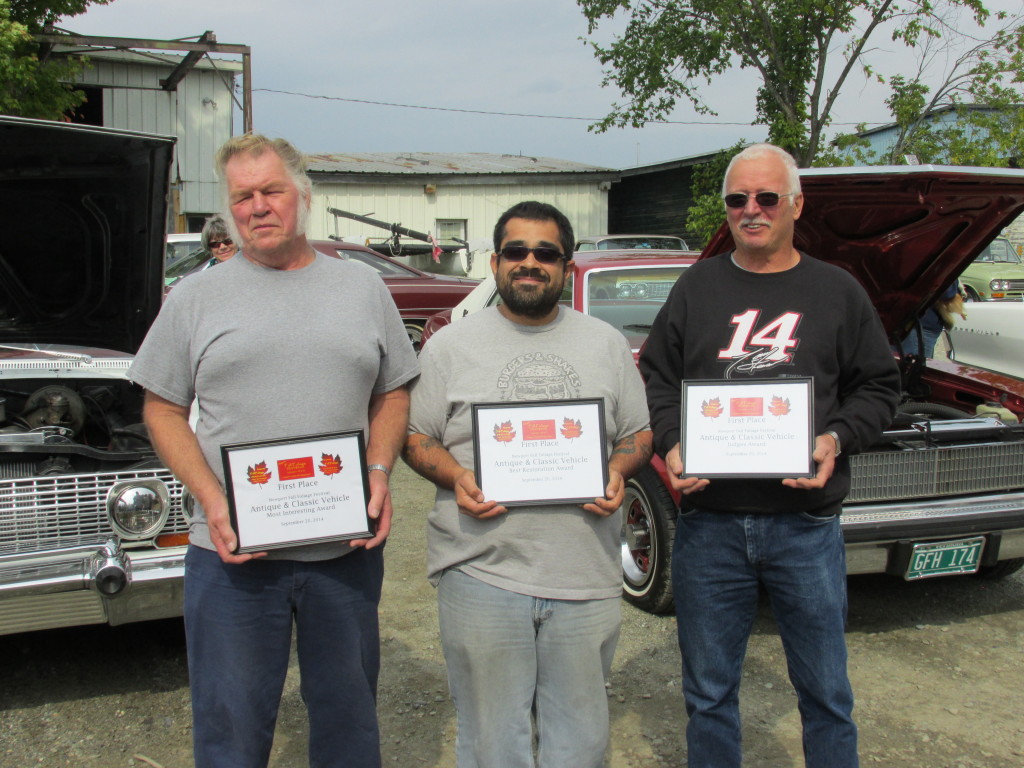 NEWPORT — The Newport Fall Foliage Festival attracted nearly 30 vehicles for its Antique and Classic Car Parade during Saturday's festival. Awards were handed out in the three categories of:
Most Interesting
Best Restoration
Judges Award
Roger Grenier, of Derby Line, drove his special edition Ford Mustang, celebrating the car's 40th anniversary. There were muscle cars from the 60's and 70's with motors ranging up to Hugh McNeal's 425 cubic inch 370 horsepower Oldsmobile Starfire convertible. There were classic Pontiacs, Chryslers, Plymouths, Chevys and Dodges, in addition to suped up pickups and an antique Willys Jeep.
The parade also featured the next generation of car collectors, with Katherine Slicer's John Deere 110 and Kate Cornelius' customized purple leaf GoKart. While most vehicles in the parade were motor driven, Ben Luna rode in a 1907 green horse drawn Wagonette carriage owned and driven by Steve Allen.
At the car show in the parking lot of the Gateway Center, judges awarded Chick Gagnon the Most Interesting Award for his 1936 Ford Tudor.
The Best Restoration Award went to Kenneth Fearino for his 1977 Chevrolet Nova Concourse.
The Judges Award was presented to Larry Gaboriault and his Maroon 1976 Pontiac Catalina.