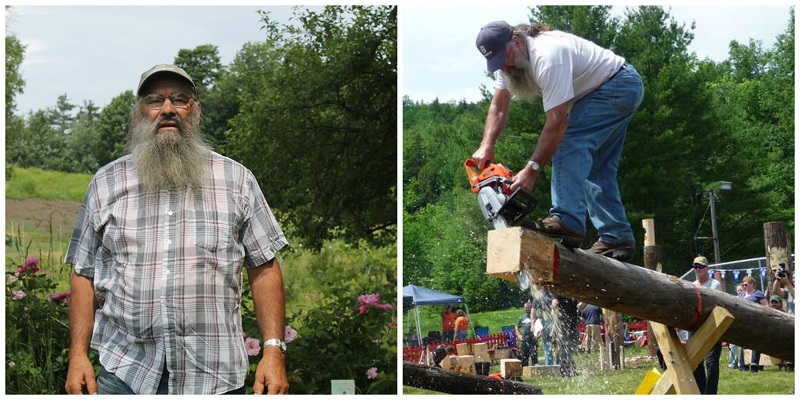 IRASBURG — With a campaign slogan of "It's time to put a working person with common sense in Montpelier," Bernard E. Peters of Irasburg makes his bid to be the next Governor of Vermont.
While Shumlin and Milne are getting a lot of attention in the governor's race, Peters, an Independent, is doing what he can to get his message out to voters. He will even be on Vermont Public Radio September 23, at 11:30 a.m.
A Vietnam War veteran, and an NRA member, Peters worked for the Vermont Agency of Transportation for 36 years. He's been married for 47 years, and has six children and six grandchildren.
In a statement issued by his campaign earlier in the week, Peters is only seeking contributions from Vermonters.
"While others may get their money from out-of-state corporations, Peters wants to run an "all Vermont campaign," the statement reads. "That means that any and all contributions be made by Vermonters."
The release also states:

"He believes that some of the rules of the state should be modified to reduce regulations, making it a business friendly state. He believes in keeping a watchful eye on gun rights so as not to lose people's freedoms. He also believes in repealing and rescinding a bill passed in January about lakeshore protection as soon as possible."
When discussing further the bill passed about lakeshore protection, Peters said: "This is the biggest land grab by the state since land was taken away from the Native Americans."
For more information about Bernard E. Peters, visit his campaign Facebook page by clicking here. Also be sure to tune in to VPR on Tuesday, September 23, at 11:30 a.m.
Are you on Instagram? Cool. So are we. CLICK HERE to follow us for a behind the scenes look at Newport Dispatch.
.