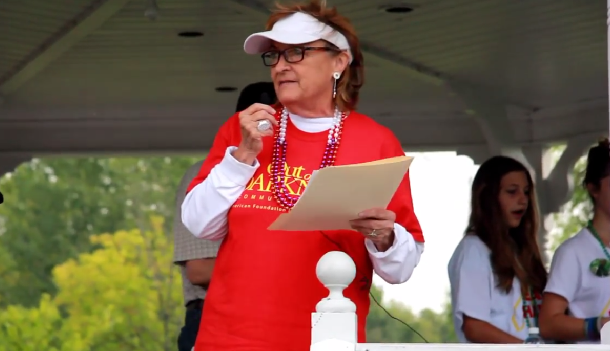 NEWPORT — Orleans County residents have organized another Out of the Darkness Community Walk Saturday morning in Newport. Each year the walk hopes to prevent suicide through raising awareness, and to end the stigma that surrounds depression and other mental disorders. With each stride, walkers save lives and honor loved ones lost to suicide.
Registration this year will begin at 8:30 a.m. at Gardner Park. Their will be an opening ceremony following at 10 a.m. The walk will take place shortly thereafter. You do not need to preregister, and may sign up on the morning of the walk.
The first Out of the Darkness walk raised $30,000 in 2012, mostly through donations and auctions. Anyone who has any questions about the event can contact Betty and Chris Barrett at 334-5940.
You can also donate to the American Foundation for Suicide Prevention through their website at: www.afsp.org.
If you or a loved one is in a crisis, you can call the hot line at 1-800-272-TALK (8255) or Vermont 211. There is also a local support group that meets at Faith Lighthouse Church, on Route 105 in Newport. The group meets every third Thursday each month from 7 to 9 p.m.
Please watch this video on the first Out of the Darkness walk in Newport.