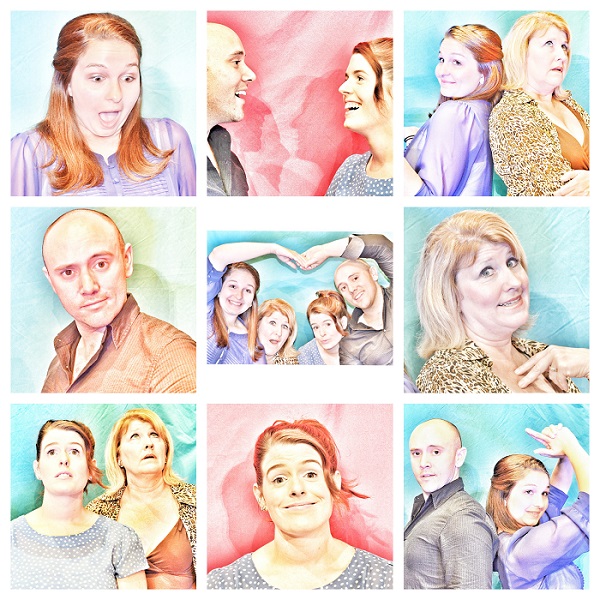 DERBY LINE — QNEK Productions continues its 21st Season by presenting SUDS: The Rocking 60's Soap Opera at the Haskell Opera House September 12, 13, 14, 19, and 20.
In the style of other jukebox musicals like Forever Plaid, Mamma Mia, and Jersey Boys, that use an artist's or particular decade's music to tell a story, SUDS sets a comedy in the world of the greatest musical hits of the 1960's. If audiences aren't grooving in their seats, they'll be rolling in the aisles for this non-stop, bubbly-fun party for all ages.
Cindy's birthday begins as sunshine, lollipops, and rainbows, but when the mail arrives, so does trouble, and her day just keeps getting worse. Alone in the world, and in the laundromat she works in, Cindy decides that she can't go on. But, out of the blue two strangers arrive to save her.
Marge and DeeDee couldn't be more different than one another, but they have one thing in common. They are both Cindy's guardian angels, sent to earth to teach her about true love, and leading life to its fullest. What they didn't plan on was needing a little help themselves. It turns out that guardian angels sometimes need guardian angels of their own.
With songs like You Can't Hurry Love, RESPECT, These Boots Are Made for Walkin', I Say A Little Prayer, Goin' to the Chapel, and so many more, SUDS is a must-see for audiences of all ages.
Directed by Phil Gosselin with Musical Direction by Mark Violette, this fantastic four-person dynamo is led by Jenny Dunne as the loveably impressionable Cindy, with Ruth-Ann Fletcher as brassy, no-nonsense Marge, and Danielle Carrier as the manically perky Dee Dee. Phil Gosselin rounds out the cast, juggling the rest of SUDS' delightfully memorable characters.
SUDS' production team includes Stage Manager Lisa Foster McCrae, Set Engineer/Master Carpenter Rick Gosselin, Lighting Engineer Dennis Zeigler, and Production Assistants Emma Castle and Benjamin Barrup.
QNEK's SUDS: The Rocking 60's Musical Soap Opera runs for six performances, from Friday, September 12 through Saturday, September 20, at the Haskell Opera House in Derby Line, Vermont and Stanstead, Quebec.
Tickets and information are available by calling the QNEK Box Office at (802) 334-2216, visiting qnek.com, at the MAC Center on Main Street in Newport, or by advance purchase online or by phone at catamountarts.org and the Catamount Arts Box Office at 888-757-5559.