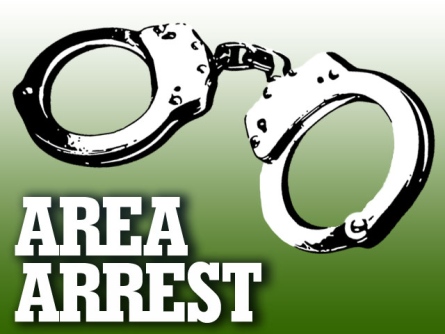 LOWELL — Police say a 24-year-old man from Lowell went on a crime spree early Saturday morning in Montgomery, that included attempted burglary, stealing a school bus, possession of narcotics, and driving through multiple mail boxes as he made his way back to his home in Lowell.
Matthew Pion was taken into custody on August 30, after troopers first received emergency calls at around 3:35 a.m. from terrified residents on Hazen's Notch Road in Montgomery, who contacted police after a man had attempted to gain forced entry into their home. The male was ultimately unsuccessful in his attempt.
As troopers responded to the call it was learned that a school bus had been seen traveling without headlights on Hazen's Notch Road toward the Orleans County line. The Orleans County Sheriff's Department was called upon to assist.
While St. Albans troopers tracked the school bus on Hazen's Notch Road, Derby troopers successfully located the bus stuck in the roadway on Hazen's Notch in Lowell, at which point Pion was taken into custody.
The investigation found that Pion, who was substantially intoxicated, had failed to gain access to the residence in Montgomery. He then stole a school bus that was parked nearby, and attempted to use it to return to his Lowell residence.
Investigators say that he drove the school bus through multiple mail boxes along the way. He managed to reach his residence but grounded the school bus into the pavement as he was unable to negotiate his driveway.
Pion was transported to the St. Albans Barracks for processing. During the processing Pion provided an evidentiary sample of his breath which showed his BAC to be above the legal limit of .08%.
Pion was later transported to the Northwest Correctional Facility where he was lodged for lack of $5000 bail.
He is scheduled to appear in Franklin County District Court to answer the charges of DUI, Felony Attempted Burglary, Felony Theft of a School Bus, Operation without Owner's Consent, Possession of Narcotics, and multiple counts of Leaving the Scene of an Accident
Are you on Instagram? Cool. So are we. CLICK HERE to follow us for a behind the scenes look at Newport Dispatch.
.