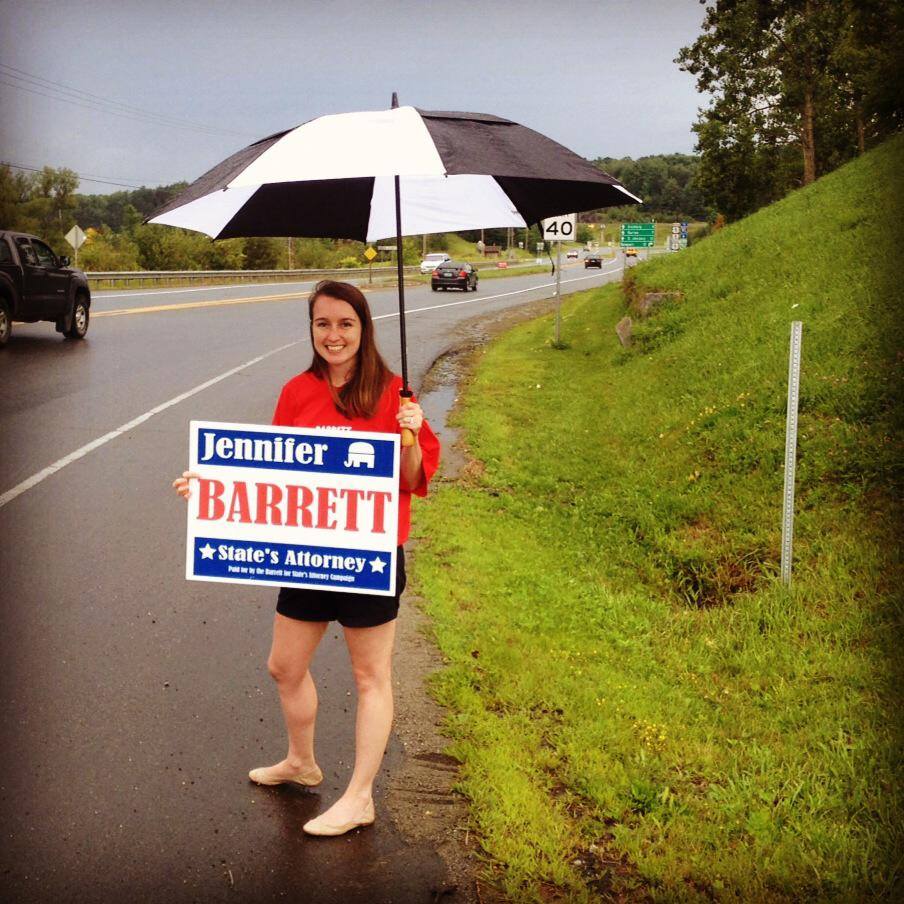 NEWPORT — In the heated primary race for Orleans County State's Attorney, Jennifer Barrett has defeated incumbent Alan Franklin.
With 17 of 20 precincts reporting, Barrett has 56 percent of the vote:
Alan Franklin (i) — 42% — 714 votes
Jennifer Barrett — 56% — 947 votes

Barrett has served in the Bennington County State's Attorney office, where she was the domestic violence prosecutor.
As the incumbent, Franklin was not elected to the position. He was appointed by Gov. Peter Shumlin in 2011, however, he did carry his hometown of Newport City, with 178 votes, to Barrett's 150.
In Derby, Barrett took 204 votes, to Franklin's 183.
The next step in the race to become Orleans County State's attorney will take place in the General Election on November 4. Barrett will face Democrat Jim Lillicrap of Lowell, and independent Ben Luna of Brownington.
Both Lillicrap and Luna have served as deputy state's attorney, with Lillicrap serving in Orleans County, and Luna having served recently in Caledonia County.