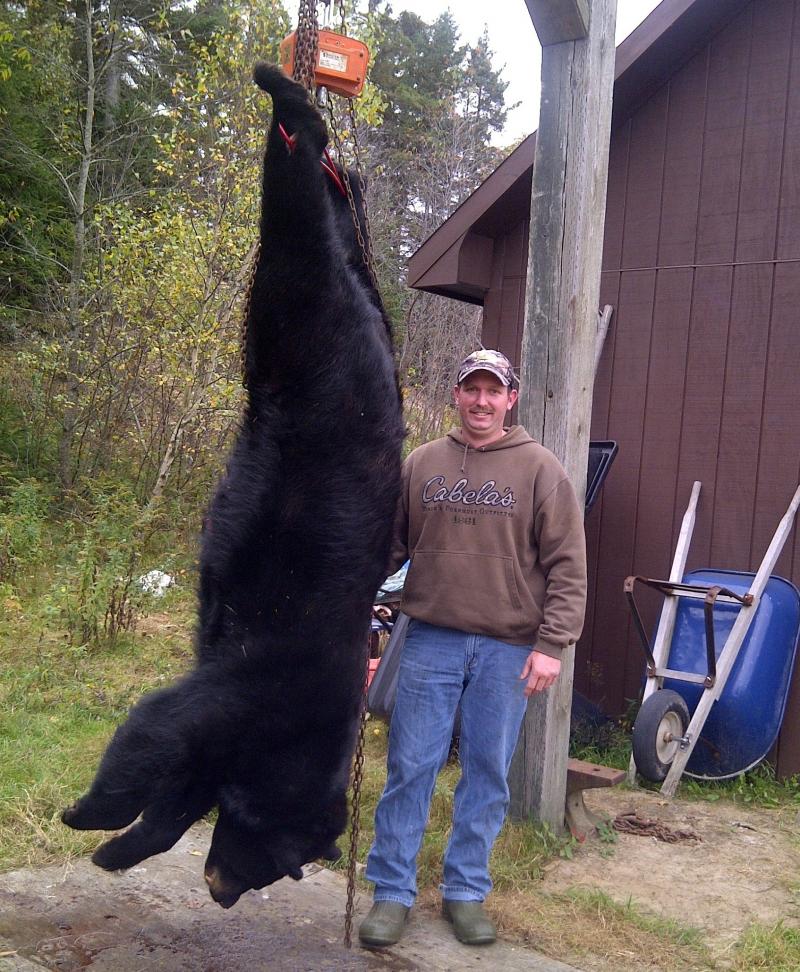 BROWNINGTON — A huge bear taken in the 2013 hunting season by Kevin Lamere of Brownington, is now the heaviest bear taken in Vermont by bow and arrow since 1898. It is also a new record according to skull measurements.
Lamere shot the bear on October 5, 2013 with a bow and arrow in Orleans County. The dressed weight of the bear was 450 lbs.
It ties for first place among all the bears killed in New England. Lamere's bear has the highest scoring skull of any bear ever recorded in all of New England, and it places among the top 100 bears ever killed with archery equipment anywhere in North America.
"The skull of Lamere's bear scored 21 10/16 — a new state record in the Boone and Crockett Club as well as Pope and Young Club records," said Curtis Smiley with the Vermont Big Game Trophy Club. "I cannot overstate the significance of a black bear skull this large."
Forrest Hammond, Vermont's bear biologist, also is impressed with Lamere's new record bear.
"The large size of this bear is not all that surprising when you consider Vermont's bear population is double what it was 25 years ago, said Hammond. "Vermont hunters have taken many large bears in the last two years, including 36 that weighed over 300 pounds. One large male taken in Pownal tipped the scales at over 500 pounds."