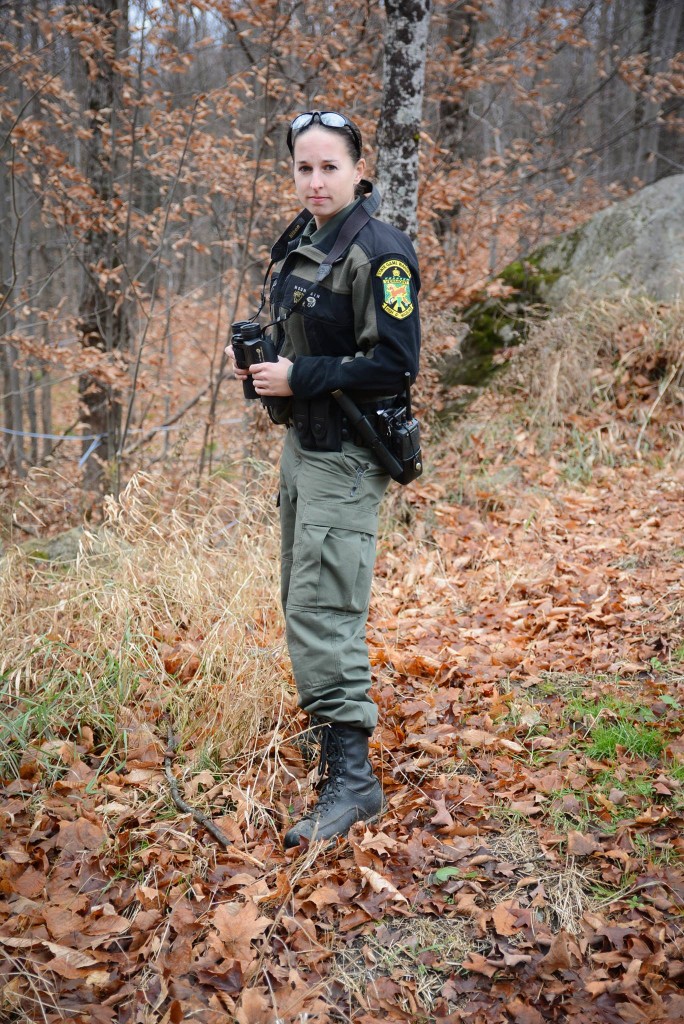 NEWPORT — Warden Jenna Reed of Newport was recently in Las Vegas to accept the 2014 Torch Award. The Torch Award is designed to acknowledge wardens with less than 5 years of service who demonstrate excellence in the field.
Presented annually to an officer from each region, the awards encourage the professional development of recently appointed officers.
Nominated by her peers, Reed was one of six recipients of the award, which is judged nationally.
Wardens, like Reed, work to find people lost or injured in the wilderness, help residents with rabid or dangerous animals, protect endangered wildlife, help biologists with research and management, and assist state and local police with general law enforcement.