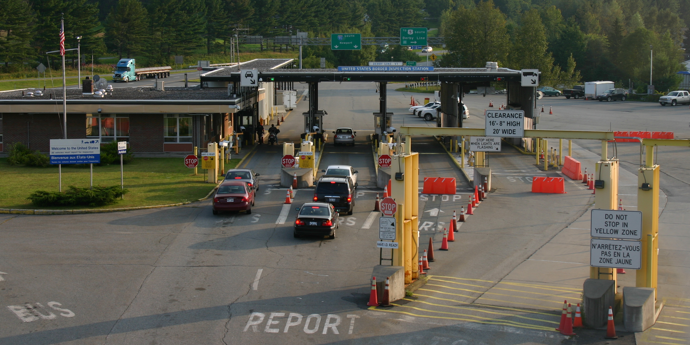 DERBY LINE — On July 15, U.S. Customs and Border Protection officials expanded the programs and hours offered at the Trusted Traveler Enrollment Center located at Interstate 91, in Derby Line. The CBP center will offer travelers in the Vermont area the option to choose a program that best fits their individual travel needs and accommodates their busy schedules.
New hours of operation will be on Tuesday and Thursday from 8 a.m. to noon and 7 to 9 p.m. The Enrollment Center is for processing applicants for CBP's Trusted Traveler Programs for Global Entry, NEXUS and FAST.
"Expanding the Enrollment Center in Derby Line not only provides a convenient, easy-access location for new applicants to complete their interview and finalize their membership," said Derby Line Port Director Daniel Mattina. "This location also expedites the Trusted Traveler process and is proof of CBPs continuing commitment to improve processing and wait times and the traveler's experience."
The Trusted Traveler Programs provide expedited clearance for pre-approved low-risk international travelers and members of these programs can expect expedited processing when entering the United States through dedicated vehicle lanes at many land borders or by using automated kiosks at airports.
Members are also eligible to expedite their domestic travels by using TSA's pre-check trusted traveler security screening lines.
Travelers interested in enrolling in one of CBP's Trusted Traveler Programs can learn more about the programs and apply online using the CBP Global Online Enrollment System (GOES).