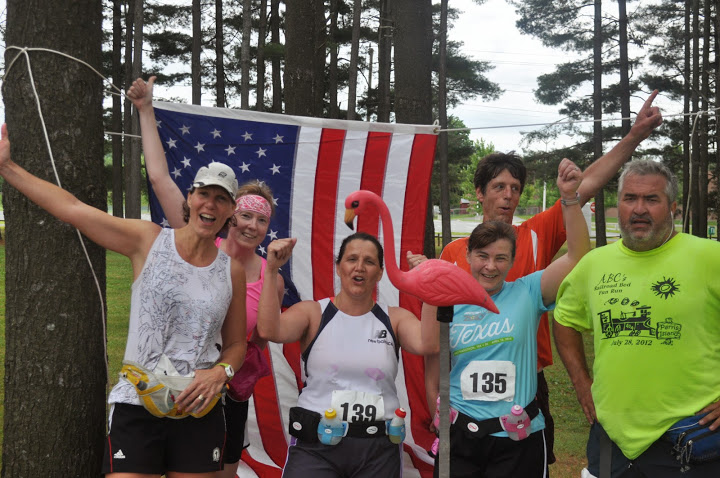 NEWPORT — This year's Harry Corrow Freedom Run raised $355 to be split evenly between the Gardner Park Restoration Project and the Memphremagog Ski Touring Foundation.
Stan Walden, 20, from St. Johnsbury, "took home the jerky," and the top honors this year with a blistering time of 1:09:22 in the ten mile run along the Newport / Derby Bike Path, and along the trails of the Memphremagog Ski Touring Foundation. A cedarwood "woodal" and a big bag of Breault's Beef Jerky were his prize.
Close behind in the men's division were Bruce Schlatter, 49 of Victoria, BC, at 1:10:49, and Matt Breton, 36, of West Charleston, at 1:12:56. They also claimed a bag of jerky for their speed as did all of those who placed in the three races.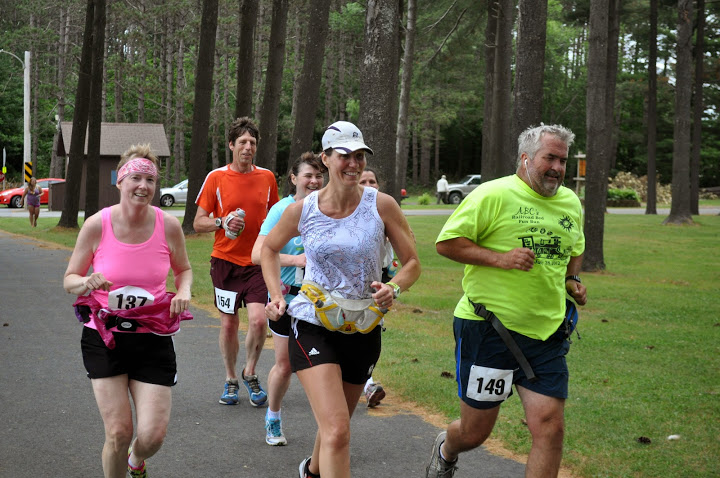 Leading the women in the 10 mile course was Liba Hladek, 49, of East Thetford, with a time of 1:21:50, followed by Lindsey Owen, 30 of Montpelier, at 1:23:17, and Haley Joseph, 52, of Coventry at 1:25:47.
Erin Gallant, 50, of Newport, was the overall winner of the 10K division with a time of 1:01:10.
Mike Moore, 43, of East Haven, led the men with a time of 1:12:15.
The best race of the day had to be the 5K run, with Maggie Auger, 12, of Franklin, IN, winning first place overall by a nose ahead of her cousin David Auger, 17, of Lake St. Louis. MO.
One of the highlights of the day was seeing how many families were participating in the Freedom Run. In addition to The Auger Family, The Waldens of St. Johnsbury, the Luciers, of Woodstock, GA, the Burroughs, of East Montepelier, the Farnhams of Plainfield, the Comes of Newport, the Maurices of Newport, as well as Stan Chop, 64, of Newport, running the 10K with his daughter, Kathryn Nicolai, 30, from Yorktown, VA, all participated.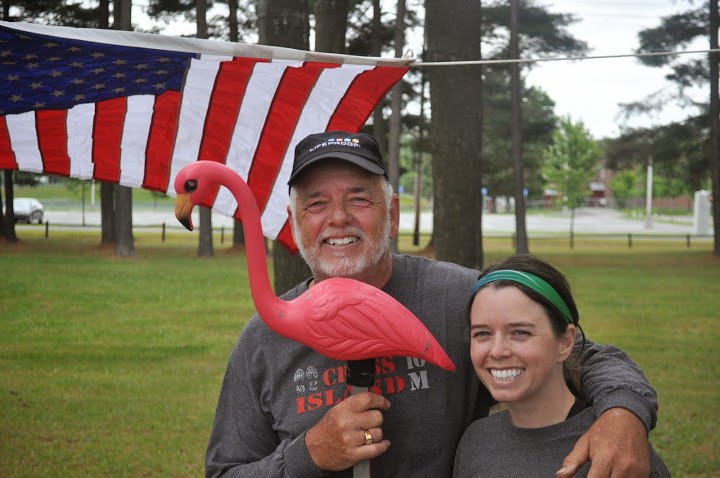 The youngest runner of the day was Eoin Comes, age four, of Newport, running with his dad in the 5K.
The Freedom Run lived up to its name when several runners chose mid-course to switch it up from the 10K to the 10 Mile course.
"I got through the woods and back to the bike path," Mary Jo Frawley, of Newport said. "I was feeling great, so I went right instead of left, did the 10 miles, and paid the extra $15 when I got back.
At least three other runners made the same mid-course correction.