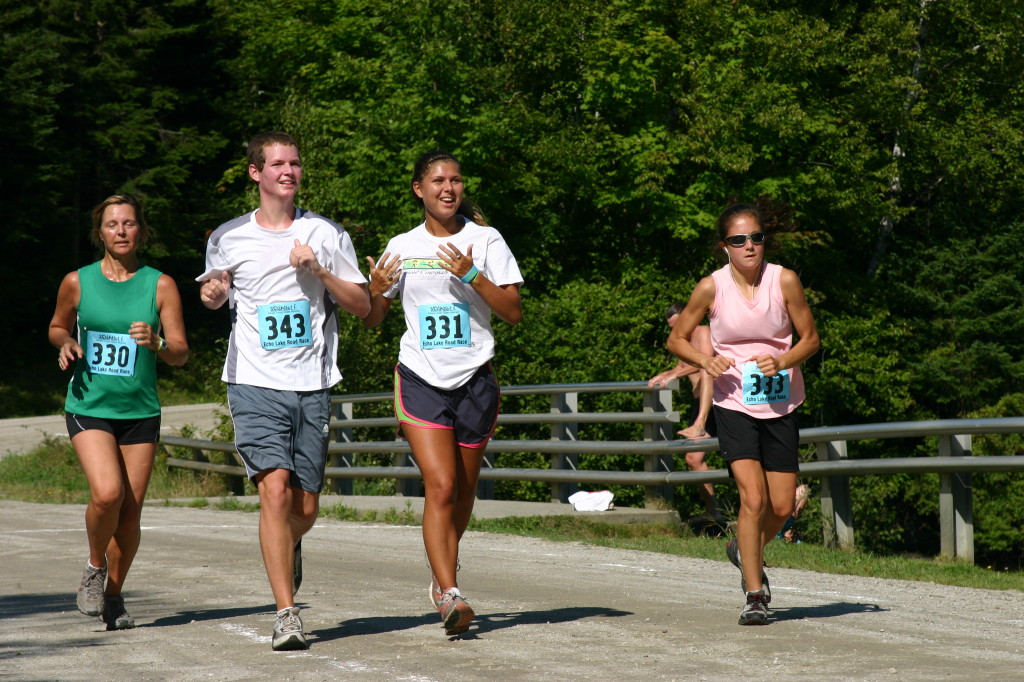 DERBY — The Echo Lake Road Race and the (Claussen) Lake Region Century Ride, will continue thanks to an agreement between Orleans County Citizen Advocacy and Kingdom Games.
"We had had some operational issues, some decreasing participation, and shrinking revenues," said Board President Ann Stannard of OCCA. "We had not planned to run these events this year. Then we decided to ask Phil White of Kingdom Games if he was interested in taking over these events and he agreed."
Kingdom Games will be donating 20 percent of all registration fees related to these two events to OCCA and facilitating additional fundraising to support its mission.
"Connie Daigle is one of my heroes. She quietly, and without fanfare, helped start OCCA back in 1989," Phil White said. "When I knew she was behind the request, there was no way I could say no."
The Echo Lake Road Race will be run on Saturday August 23. The run and walk will be held in the morning. The double loop bike event will be held in the afternoon.
Plans are in the works for an all new swim on Echo Lake on Sunday, August 24, for the benefit of the Echo Lake Association. Taken altogether, participants will have the opportunity to enter just one event or do all three as a staged triathlon.
"One of the things that makes this weekend very exciting is the opportunity to partner with Tom Wagner and The Echo Lake Association on Sunday's swim," White added. "Echo is a great body of pristine water. Sunday's Echo Lake Swim should be wonderful on its own. And, it means that the Northeast Kingdom Open Water Swimming Association is now able to offer fifteen swims in the legendary lakes of Northeast Kingdom of Vermont and the Eastern Townships of Quebec, over the course of the summer."
Kingdom Triathlon is now able to expand its multi-sport offerings with this staged triathlon. They now include, The Willoughby Tri on July 26, Aquaman and Ollie Even-Up and Sprint on August 2, and Echo Lake Stage Tri on August 23-24.
As to the Lake Region Century Ride, it will be incorporated into the Tour de Kingdom's five-day Fall Foliage Tour which will offer a Double Century Gran Fondo timed event on the weekend of September 27 and 28, as well as shorter, more leisurely options that are so well liked.
On line registration for Echo Lake Road Race and Swim will be open soon at www.kingdomgames.co.
Online registration for the Tour de Kingdom Fall Foliage Tour, including the Lake Region Century Ride, is now open at www.tourdekingdom.org.
For more info contact [email protected] or by phone at 802-249-9100.