NEWPORT — Opening day of open water swimming season in the Northeast Kingdom of Vermont and Eastern Townships of Quebec kicked off on Saturday. In all, eight swimmers from Massachusetts and Vermont took part in the first swim of the season.
The "Son of a Swim" courses offered 2, 4, and 6 miles of open water swimming on Lake Memphremagog. The course was set up to allow swimmers the chance to qualify for Kingdom Swim, which takes place in July.
Four swimmers completed their personal bests, swimming the chilly, 59 degree waters under a light drizzle for most of the morning.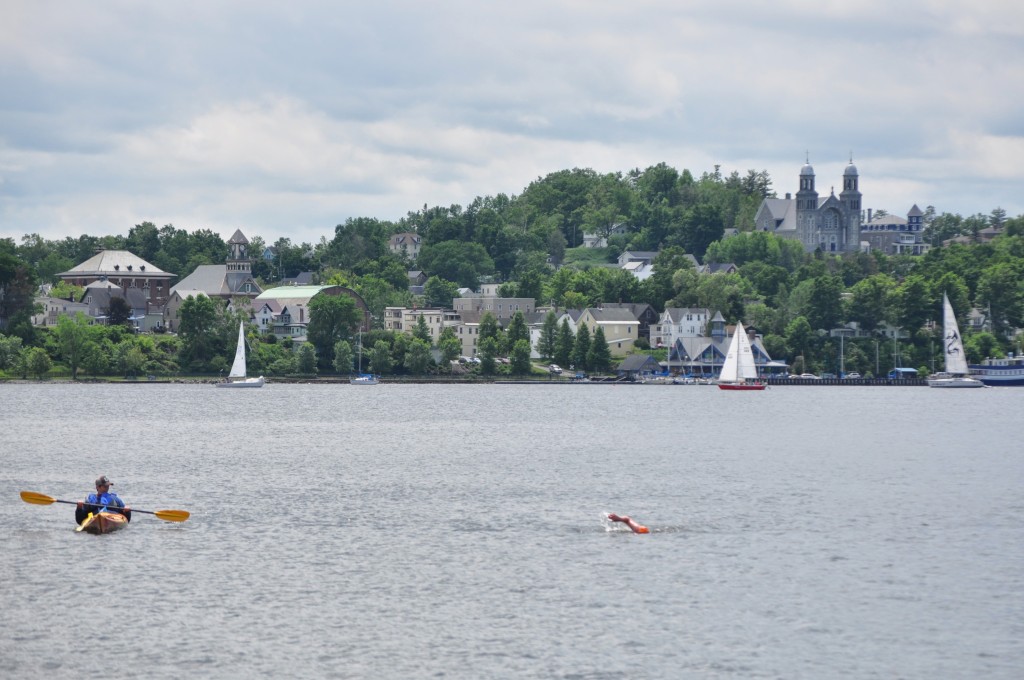 Christina Carrier, 52, of Easthampton, Massachusetts, competed 2 miles without a wet suit and qualified for the 3 mile course at Kingdom Swim.
Sandra Alton, 39, also of Easthampton, completed 4 miles, qualifying for the six mile course.
Galen Broido, 19, of Hinesburg, completed 2 miles, qualifying for the 3 mile course.
Scott Traer, 33, of Woburn, Massachusetts, completed the 4 mile distance, his longest open water swim.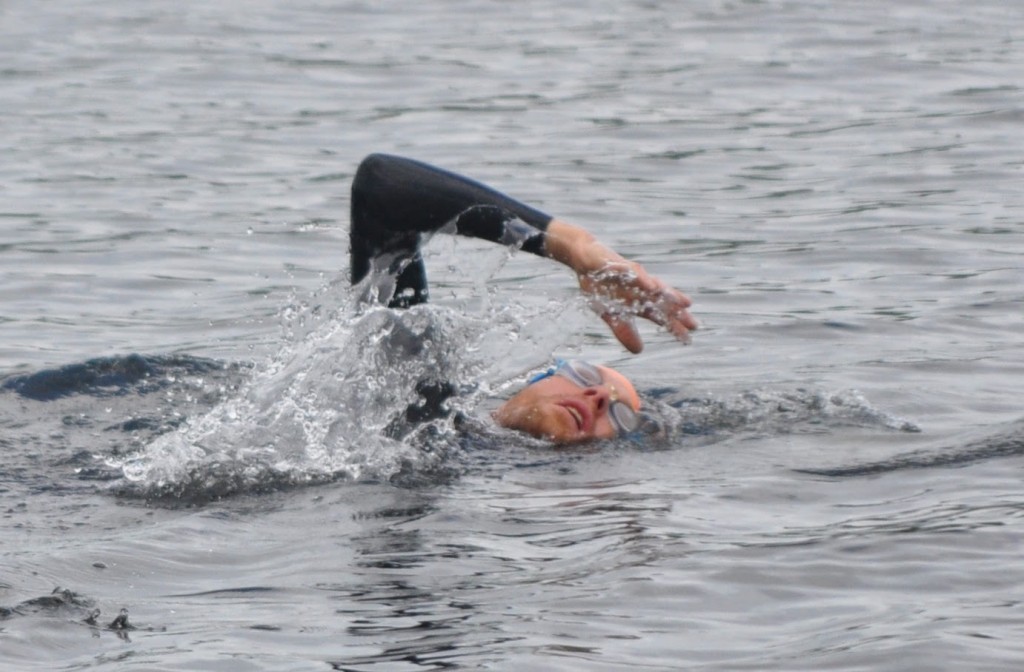 For Bethany Bosch, 29, of Wallingford, it was just a little training swim. Bethany has completed the ten mile course of Kingdom Swim, twice. Last year she completed the 25 mile, international swim between Newport, Vermont, and Magog, Quebec. And this year she is in training for an attempt to cross the English Channel.
Sue-Ellen Boorer, 60, of Warren, did the two mile swim without a wet suit. She is one of a growing group of NEKOWSA Season Pass Holders, taking advantage of the expanding offerings of lake swims throughout the summer.
Paula Yankouskas, 58, of Hyde Park, did four miles, without a wet suit. Paula is a long time, ten mile Kingdom Swimmer who has transitioned from swimming with a wet suit, to without. She also a NEKOWSA pass holder and is in training for this year's 25 mile "Search" coming up in September.
Even Guri, a three-year-old chocolate lab from Wallingford, the first dog known to have swum the five mile length of Lake Willoughby last year, took part in the action.
Son of a Swim was limited to 10 swimmers and is offered especially to help those who need to complete a particular distance to qualify for Kingdom Swim in July. It is one of 15 days of open water swims hosted by Kingdom Games and the Northeast Kingdom Open Water Swimming Association in the legendary lakes of northern Vermont and the Eastern Townships of Quebec.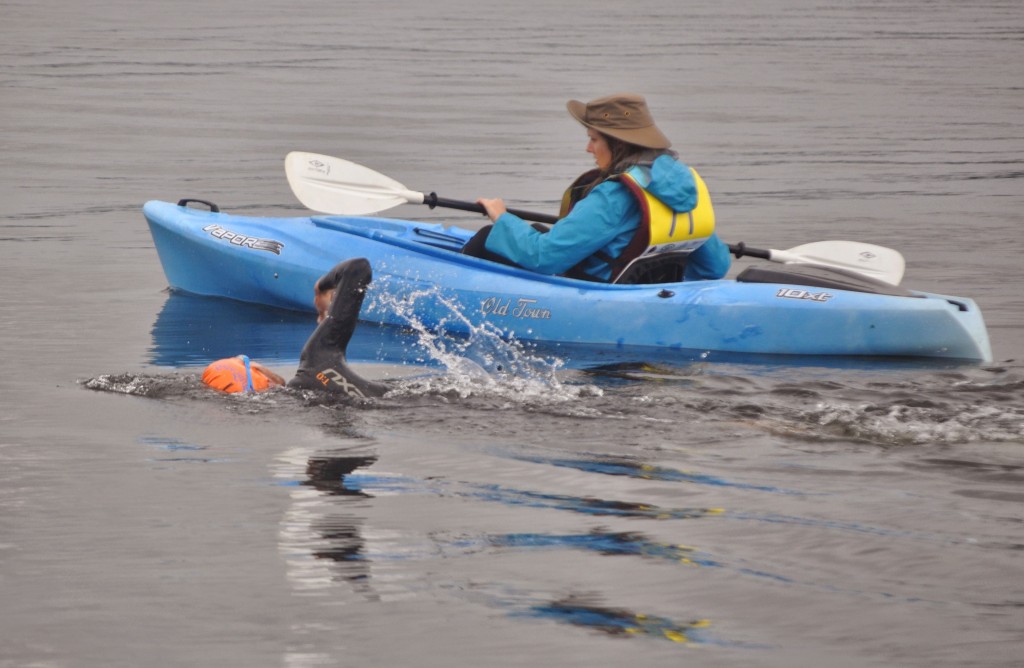 Are you on Instagram? Cool. So are we. CLICK HERE to follow us for a behind the scenes look at Newport Dispatch.
.